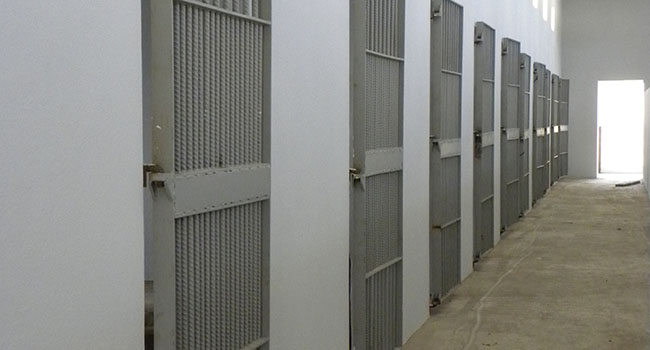 Soape Ta'e'iloa Koka (52) was sentenced to two-years nine-months imprisonment for discharging a firearm with the intent to intimidate a woman, who was in her car with her 14-year-old daughter at Vaini.
The gun was a .22 magnum rifle.
Hon. Mr Justice Cooper sentenced the accused on June 3 at the Nuku'alofa Supreme Court, after he pleaded guilty to the offence.
He said on the morning of December 22 last year, the victim, Miss Taukatelata dropped off her partner, Mr Touhuni at the defendant's home so the two men could go wild pig hunting.
Mr Touhuni then called her to pick him up later that day, and some time between 7-8:00pm she arrived at the defendant's residence. Her partner was not ready, because the two men were still butchering the pigs they had shot.
This led to Miss Taukatelata becoming angry, resulting in a row between her and her partner. She also started to yell and swear. The defendant became involved, telling her to stop shouting.
The judge said, the victim was in the car and had started to drive away, without her partner.
She had her daughter with her, who was in the front passenger seat. The defendant then took a shot at her car, hitting the top left side of the windshield, he said.
"It would have been more accurate to say that the shot hit the glass almost exactly in line with where Miss. Taukatelata sat and very close to head height. She then heard another shot and drove to the local police station in Vaini and reported the matter."
Police arrested the defendant.
Meanwhile, the victim impact statement set out that Miss Taukatelata was very scared, and she drove straight off as fast as she could. She was also scared for her young daughter.
The maximum sentence for an offence under this section is five-years imprisonment. This offence would fall under high culpability because the firearm was discharged and caused serious psychological harm, he said.
The judge also noted that this was an offence against women.
"They were sitting targets, that they were extremely vulnerable and that one is a child."
The judge said, had the defendant contested this and been convicted after trial, he would have deserved a sentence of four-years imprisonment.
He then sentenced him to two-years nine-months imprisonment.
However, due to his lack of previous convictions, the last 12-months was suspended for two-years on conditions.
The judge then recommended that the defendant's gun be seized and destroyed, and that he never be allowed to hold a certificate for ammunition or firearms ever again.