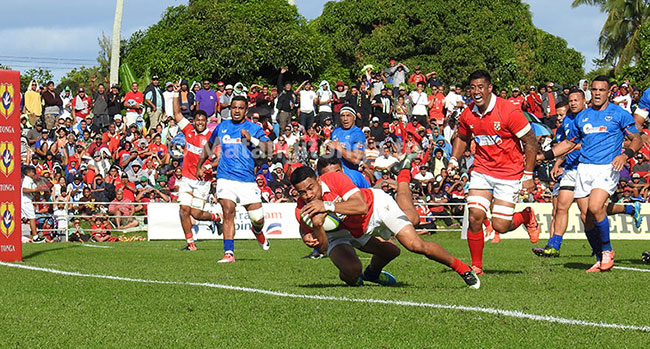 New Zealand will host the Tonga vs Samoa Rugby World Cup 2023 qualifier over two legs in July, confirmed World Rugby on 10 May.
The first leg will be played on 10 July, and the second on 17 July, however a venue has yet to be confirmed.
This is part of World Rugby's revised program of men's test matches amid the COVID-19 pandemic.
World Rugby said 25 of the top 30 ranked unions are to play tests in the July window.
New Zealand will also host tests against Fiji, while world champions South Africa hosts Japan, and the UK and Ireland will also host a number of nations. Qualifiers for the Rugby World Cup 2023 will also be played in Europe, and Africa and South America.
World Rugby Chairman Sir Bill Beaumont said this has taken a monumental effort from all concerned.
"While there is light at the end of the tunnel in respect to COVID-19 in many nations, the challenges continue to be present, dynamic and impactful and therefore I would like to thank the unions, their respective governments, broadcast and commercial partners and players for their flexibility and full commitment to the process."
"Fans around the world can now look forward to an exciting bumper schedule of men's test matches involving at least 25 teams, which will be a welcome sight for everyone. The road to Rugby World Cup 2023 also continues with key qualifiers for Samoa and Tonga and, of course, we are anticipating a fascinating British and Irish Lions series."
World Rugby and unions will continue to monitor the COVID-19 situation closely and respond if necessary, while any revisions to the November international programme will be confirmed in due course.
World Rugby will also maintain its high-performance support for emerging nations ahead of the July tests.