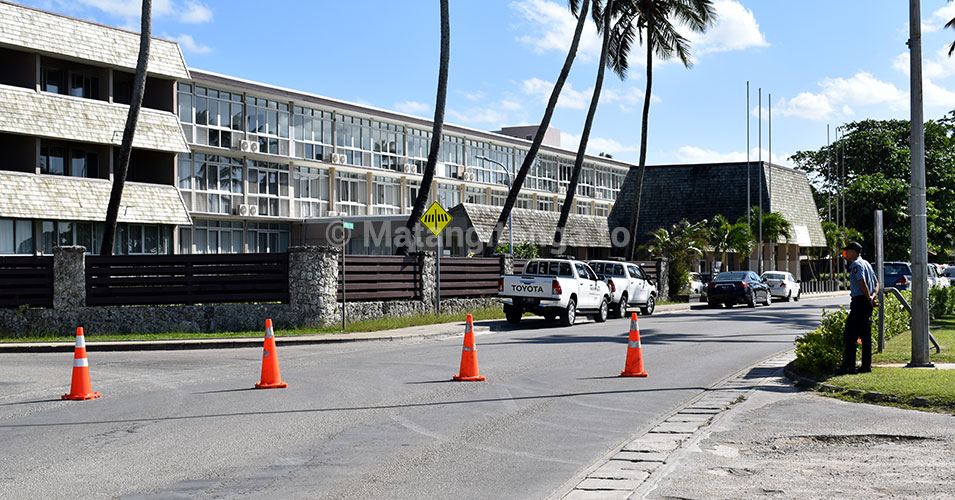 By this morning, 900 people had registered for repatriation to Tonga. MEIDECC, the Ministry responsible for the Repatriation Registry said that at least 70 stranded public servants are also looking to return to Tonga.
A mock repatriation drill held this morning "went through successfully today according to plan and scope, from the airport to the quarantine facility which is the Tanoa Hotel" said MEIDECC CEO, Paula Ma'u this afternoon.
The drill is to ensure Tonga is well prepared to prevent the introduction of CoViD-19 before allowing citizens who are stranded overseas to return.
The mock exercise started at 12:30pm at Fua'amotu International Airport involving a medical team, customs, security enforcement team, police, immigration, and hotel staff among others.
Roads were closed in sections to allow the drill to take place, including Tupoulahi Road and Vuna Road near the Tanoa Hotel.
The exercise was held in four phases a MEIDECC stated:
Phase 1: Arrangements in Auckland, for airlines and New Zealand authorities to facilitate return to Tonga
Phase 2: Airport arrangements in Tonga upon arrival
Phase 3A: Quarantine facility arrangements
Phase 3B: Quarantine centre for any suspected or confirmed case
Phase 4A: Release from Quarantine
Phase 4B: Unfortunate, outcome of

COVID

-19; death and burial.
The drill was to also enable Tonga's Logistics and Coordination Team to go over arrangements and protocols and address any issues.
Paula confirmed that as of this morning, 900 people had registered to return to Tonga.
There are many public servants who are also looking to return to Tonga.
"About 70 public servants got stranded overseas due to the closing of the borders, apart from those on scholarship/study leave, short term training, vacation leave, etc.," he said.
"MEIDECC on behalf of the Joint National Emergency Management/National Task Force on COVID-19 Response, receives and processes the registration entries."