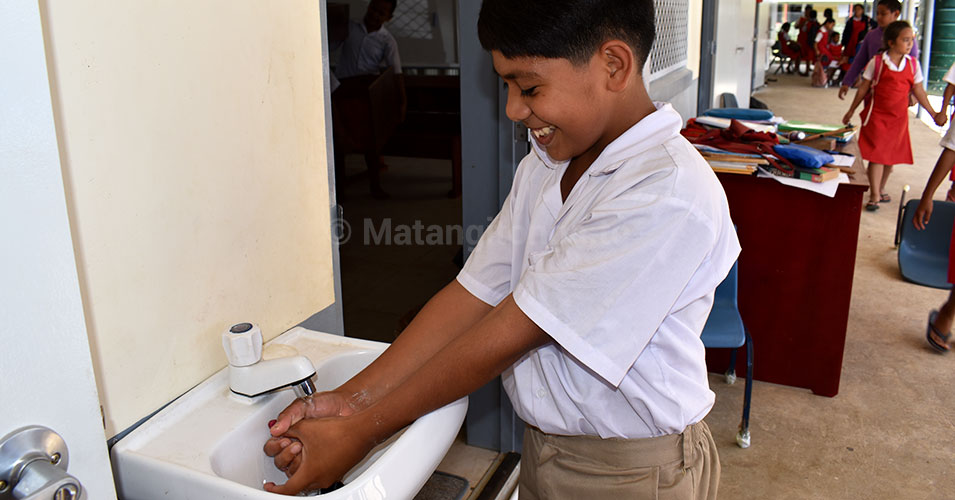 Schools are supporting their students to lead healthier lifestyles through a Health Promoting School program (HPS) or 'Api ako Ma'a Lahi, implemented by the Ministry of Education and Training (MET).
The aim of the project is to empower school children and encourage them to change their behaviour and attitude about health at an early age and to continue to do so throughout their lives. 
Twenty government and non-government schools, including 15 primary and five secondary schools, are involved in the project.
HPS Planning and Up-skilling workshops were held earlier this year to provide principals, focal points and PTA representatives from each school with the relevant resources and skills to enable them to plan for effective interventions. 
The project has three priority areas including Diet and Physical Activity (DPA), Well-Being (WB) and Water, and Sanitation and Hygiene (WASH).
Over the last two months, the schools have received items to maintain a healthier environment including sports equipment, water tanks, toilet sets, rubbish bins and vegetable seedlings.
Some schools are implementing healthy intervention plans, for example, Tonga High School is encouraging neighbouring canteen owners to provide healthy food and snacks for students.
To monitor and assess the levels of achievement (Gold, Silver, Bronze) under the three priority areas in each school, a School-Based Assessment and Monitoring (SBAM) Tool is used.
The project is funded by the Japanese Government, in partnership with MET, WHO and the Ministry of Health (MOH).