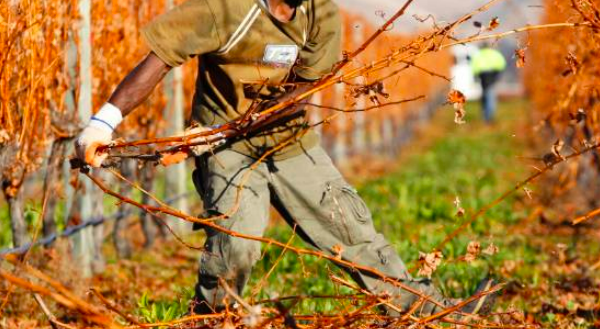 Tongan seasonal workers grounded in Australia are making use of relaxed regulations in the country, finding new jobs with different farms and employers.
Large groups of grounded Tongan seasonal workers have begun migrating to farms in the warmer parts of Australia as the winter season reduces harvests and working hours. A seasonal worker in Tasmania told Matangi Tonga that a group of over 30 Tongans were set to migrate to Queensland this weekend.
Pre coronavirus regulations restricted Pacific seasonal workers from seeking new employment, but the rules were relaxed by the Australian Government during the Coronavirus pandemic to accommodate seasonal workers who were unable to return home because of the border closure.
Australian Workers Union
A key lobbyist in enforcing a relaxation in employment restrictions of Pacific seasonal workers was the Australian Workers Union – one of the largest trade unions in Australia.
The National Secretary of The Australian Workers' Union, Daniel Walton told Matangi Tonga that during the coronavirus lockdown some Tongan workers were completely unemployed and relied on local assistance.
"When COVID-19 first hit and the states went into lockdown, there was a significant rise in short-term unemployment for seasonal workers from the Pacific", he stated.
"They were hit by both the pandemic and the arrival of winter which heralds the downturn in demand for seasonal labour in the agricultural and horticultural industries. Normally, many choose this time to return home but travel restrictions meant they had to stay in Australia – at farms where work was beginning to dry up. This meant reduced hours and pay for many, but there were some people who had no work whatsoever and had to rely on assistance from local communities and churches for food and accommodation",
"The way the Seasonal Work Programme (SWP) was set up also prevented people from finding new employment as it did not allow for the transfer of workers between approved employers".
According to sources, many married seasonal workers who originally planned to work in Australia for only a few months before returning home to their spouses, have now extended their contracts by a year because of the financial uncertainty over when the borders would re-open.
"Until travel restrictions are lifted in Australia and in the Pacific Islands there is little that can be done to get people home", said Walton.
"Travel restrictions were introduced very quickly in Australia and as a result there are now very few flights from Australia to the Pacific Islands. Flights that are operating are incredibly expensive and are out of reach for most workers," he said.
- By Finau Fonua