By Eleanor Gee
Around the world, Hand Hygiene Day is celebrated today 5 May, but in Tonga students at GPS Fasi have stepped up their hand hygiene routine every day to prevent the spread of pathogens and infections such as CoViD-19.
Last week, new hand wash basins were installed outside classrooms to promote and educate students on the importance of handwashing.
GPS Fasi Principal, Hotaia Fonua said teachers taught the students how to wash their hands properly.
"Students wash their hands before they go inside the classroom in the mornings, during their breaks and in the afternoons. They also wash their hands before they leave school."
She said some children wash their hands at every opportunity they can as it wasn't always like this at school.
Hand wash basins have also been installed at other Government Primary Schools across Tonga.
Tonga remains CoViD-19 free but preventative measures have been implemented in case the virus reaches Tonga in the future.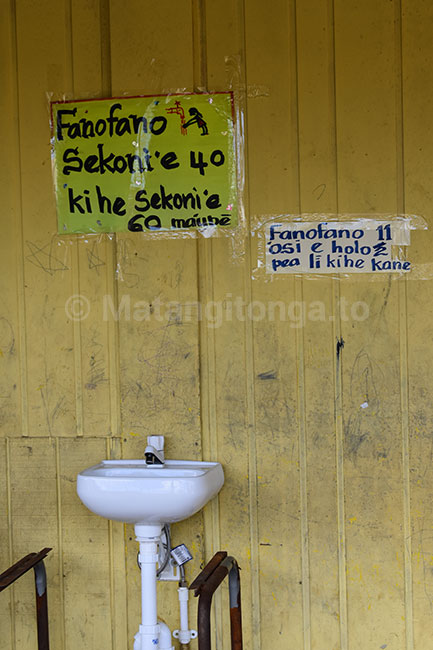 Global Hand Hygiene Day
The Global Hand Hygiene Day goal is to recognize handwashing as one of the most effective actions anyone can take to prevent infections.
Organized by the World Health Organization (WHO), the theme for the day this year is 'SAVE LIVES: Clean your hands' and is aligned with the Year of the Nurse and the Midwife.
It recognizes healthcare workers as the front-line heroes who deserve acknowledgement and appreciation, highlighting their critical roles in infection prevention.
As part of its 2020 campaign, the World Health Organization and partners aim to:
Make hand hygiene a global priority
Inspire hand hygiene and behavior change
Engage with health care workers in their role in clean care and the prevention of infections.