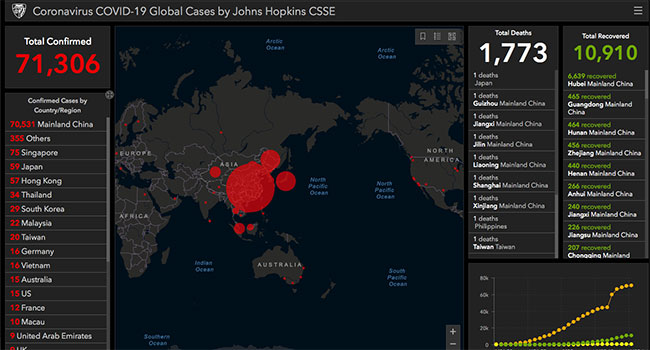 The Ministry of Health issued its third travel advisory on 15 February reminding international travellers of the conditions in place on arrival in Tonga, due to the novel Coronavirus (COVID-19) outbreak.
A traveller from China who was on a flight from New Zealand was denied entry at Fua'amotu International Airport last week. The traveller failed to comply with the 14-days self quarantine requirement and was sent back on the same international flight to New Zealand. The Ministry of Health also diverted four cruise ships away from Tonga last week to safeguard the country from the virus.
The travel advisory states all travellers arriving in Tonga must complete an arrival health declaration card and hand it to the Ministry of Health Border Control Team.
Travellers originating from or transiting through China must spend at least 14 days in self-quarantine outside of China and obtain a medical clearance confirming they are free of the symptoms of acute respiratory illness at least three days prior to departure from the last port prior to entry into Tonga.
However, Tongan citizens, permanent residents and their immediate family members, as well as international travelers who have not been in China 14 days prior to arriving in Tonga, are exempt.
Exempt travellers who have been in China within 14 days of arriving in Tonga, are required to report to the Border Control Team for health quarantine measures.
Travellers reflecting symptoms of COVID-19 on arrival in Tonga will undergo health quarantine measures.
Vessel operators and airlines operating in Tonga are mandated to report to the Ministry of Health the presence of any sick person on board as required under International Health Regulations (2005).
All international flights and vessels will be required to use Tongatapu as the first port of entry for border screening prior to re-routing to outer islands.
"Those intending to travel to China or any other country affected by the COVID-19, are strongly recommended to postpone their travel arrangements unless necessary."
The advisory stated no confirmed cases of the virus had been reported in Pacific Island countries to date.
As at 17 February at 2:23pm, the John Hopkins University reported a total of 71,306 confirmed cases of COVID-19, with 70,531 on mainland China. There have been 1,773 deaths, while 10,910 have recovered.