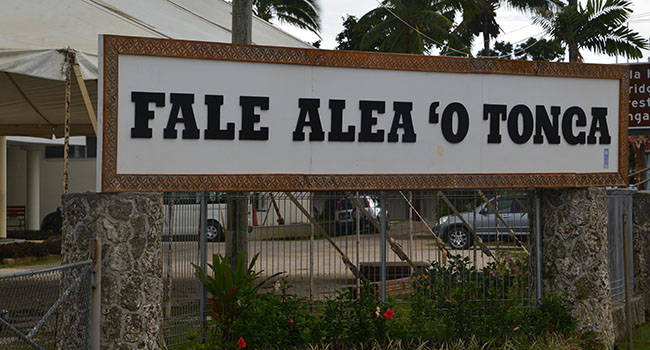 Editor's Comment, by Pesi Fonua
Isn't it unusual that there has not been a sitting of Parliament to welcome a change of government, formed under a new Prime Minister in October last year?
Four months have passed, yet the new Prime Minister, Hon. Pohiva Tu'i'onetoa and his new Cabinet Ministers have not met with other members of parliament in the Legislative Assembly, since they were selected by the PM and appointed by King Tupou VI on 10 October 2019.
Considering that they have only two years as government before the next General Election in 2022 (completing the term of the late Hon. 'Akilisi Pohiva who died in September), they might have been expected to immediately establish their democratic credibility by calling a session of parliament, even if only to warm their new ministerial seats.
But it appears that pleasure will be granted to the Tonga Youth Parliament.
According to a spokesperson from the Legislative Assembly this week, the opening of the 2020 Parliamentary Session has yet to be confirmed.
However, the 2020 Tonga Youth Parliament will be held at the Parliament Building, Nuku'alofa from 12-20 March, under a theme "Our Parliament – Bringing Parliament to You".
It will be Tonga's second Youth Parliament and, according to the Speaker of Parliament, Lord Fakafanua, the Legislative Assembly is committed to youth empowerment, "providing a unique platform where the voices of Tonga's youth and young people can be heard."
What makes this even more unique is that the voices of Tonga's people have not been heard in the real Parliament, since the new government took up their portfolios.
The 27 members of the 2020 Tonga Youth Parliament are selected from applicants to emulate the roles of either the Nobles Representatives or People's Representatives of Tonga's five islands groups, Tongatapu, 'Eua, Ha'apai, Vava'u and the Niuas. This year they have been handed the lead.
New Government
Another twist to this parliamentary drama is that when Dr Pohiva Tu'i'onetoa announced his Cabinet, he declared that the political party in power is the "People's Party", and not the "Democratic Party of the Friendly Islands" of the late 'Akilisi Pohiva, and the government will complete what is left of the four years term in office. There were several ministerial changes, including an unelected member appointed by the PM as his new Minister of Health.
Although the PM can select up to four unelected members of Parliament as members of his cabinet, since the reform was introduced no PM has brought in all four. Unelected members are not permitted to vote in any vote of no confidence.