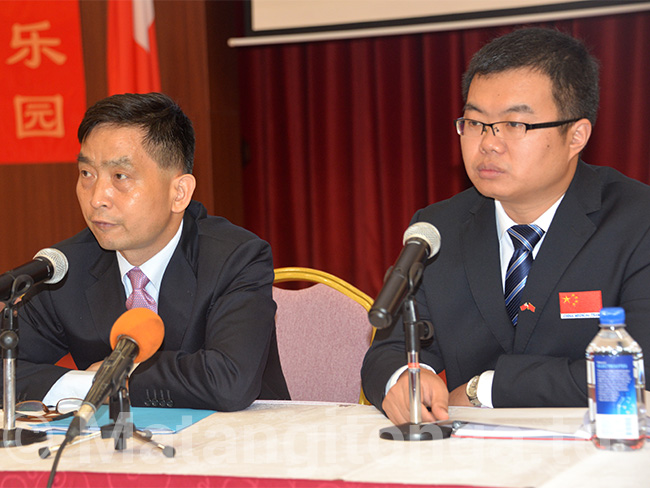 Young Tongan students in China have been advised to stay at universities, by the Chinese Embassy in Tonga, as there are no flights to get them out now.
At present there are believed to be over 300 people from Tonga located in various parts of China, and many of them are teenagers. At least seven are known to be in Wuhan, according to figures released by the embassy yesterday.
There are a total of 160 Tongan students studying in China, 80 on scholarships and another 80 private students and of these, seven are in Wuhan Province, where the new coronavirus broke out.
There are also 51 young Tongan athletes in four groups located in different provinces in China.
Also still in China are some 100 Tongan Chinese who went to China two weeks ago for the Spring Festival.
The Chinese Ambassador to Tonga, HE Cao Xiaolin, said yesterday, 3 February 2020, that the Embassy had been approached to return the Tongan students from China, but he said that his advice was for the Tongan students to stay at universities, because it is safer there and there are no flights to Tonga now.
A Chinese medical doctor who accompanied HE Cao Xiaolin at a Press Conference yesterday said that the coronavirus is a new virus and there was no special medicine for it yet. The most important approach was for the human body to fight the virus. He said that so far the virus appeared to have a devastating impact on the old and the young people, but not so much on the middle age group. The doctor said it was believed that the virus had been spread from wild animals to humans.
The ambassador said that the virus has been spread by bats (peka). "Not directly to humans, but to something else then to humans."
Chinese and Tongans eat bats.
The ambassador reported that as of Sunday 2 February, there were 14,512 confirmed cases of Novel Coronavirus in China; 304 had died and 429 were cured. A total of 147 cases in 15 countries had been confirmed, with one death in the Philippines.
The Director-General of the World Health Organization Dr Tefros Adhanon Ghebreyesus had declared that the outbreak of the Novel Coronavirus in China was "not a vote of no confidence on China." He told a meeting of the International Health Regulation Emergency Committee on Novel Coronavirus that "we would have seen many more cases outside China by now – and probably deaths – if it were not for the government's efforts . . ."