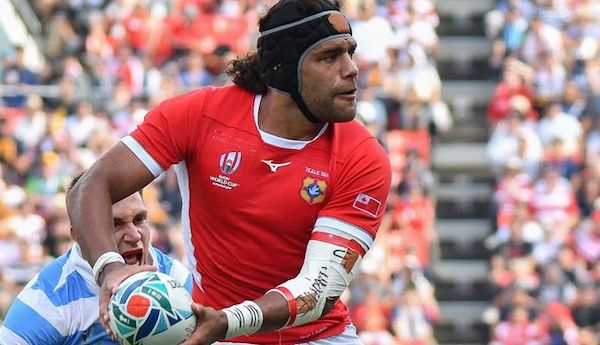 The Otago Highlanders have signed 'Ikale Tahi loose forward Zane "The Train" Kapeli for the 2020 Super Rugby season. 

The 27-year-old builder was little known on the rugby scene before producing the biggest hit of the 2019 Rugby World Cup when he floored England Number 8 Billy Vunipola with a massive tackle in Tonga's first pool game. 
A former rugby league player, Zane put on an excellent performance at the World Cup, making solid tackles and displaying consistency in all areas of the game. He scored a memorable try in Tonga's near victory over France, collecting a corner kick in the dying minutes of the game to put Tonga only two points behind France 23 – 21.