Christchurch, New Zealand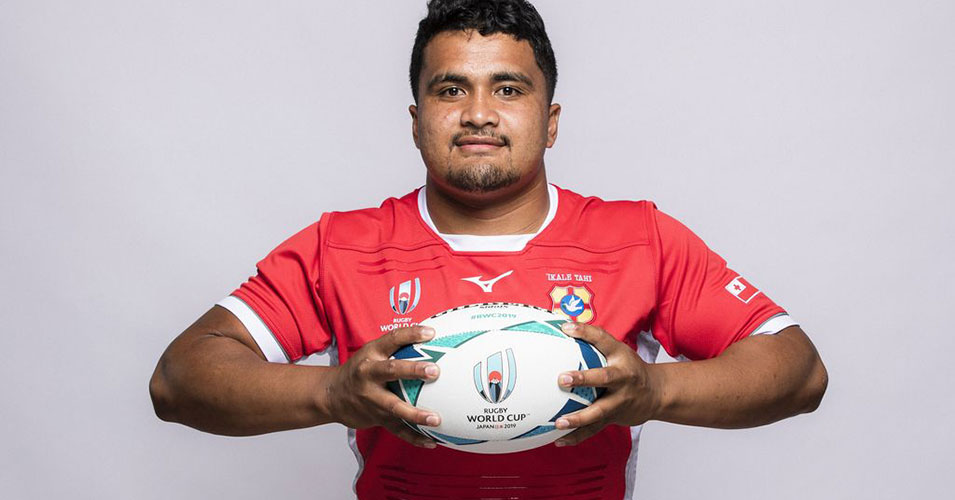 Siua Maile, a roofer by trade, who got a late call-up for Tonga's 'Ikale Tahi team at the Rugby World Cup in Japan, has been rewarded with an opportunity to play professional rugby in the United States.
The 111kg hooker has secured a six-month contract with the Houston SaberCats based in Texas, competing in America's top-level rugby competition, the Major League Rugby.
The 22-year-old was born in 'Eua, Tonga, and grew up there before landing a scholarship to study and play rugby in New Zealand at Timaru Boys High School. He had only played club rugby in Christchurch, New Zealand, until the Tongan coaches, who were looking for someone to cover injuries, found him on Facebook. 
The Timaru Herald reported that when Siua arrived at Auckland Airport, "the team didn't really know what he looked like" but he settled in straight away and later made his test debut in the warm game against the All Blacks. He also played in two RWC matches.
Siua said when he was called to join the squad, he "didn't believe it at first and it ended up being such a great experience".
"To go from playing club level in Christchurch to such a high level of rugby."
He enjoyed every moment and said it was fantastic to be part of a team at the Rugby World Cup and playing at packed out stadiums.
"It is an honour to pull on the jersey and play for your country. I was used to a couple of hundred people maybe watching club rugby, to full stadiums. It was pretty amazing. I still can't believe I got to go to a Rugby World Cup," he said.
He later told Matangi Tonga that his favourite moment at the World Cup was singing the Tongan national anthem.
"It just reminds me of all my family and my son's face get me really emotional during the national anthem."
He added that he never thought while growing up as a young kid he would experience the World Cup "but it came true as it was part of my dream".
While Siua is looking forward to playing professionally in the US, his young family will not be joining him at this stage but will visit.
He said the SaberCats are looking to get him over there at the end of November.
"What I hope to achieve while in [the] USA is just to get used to the rugby professional still and look to improve in what I'm doing as well."