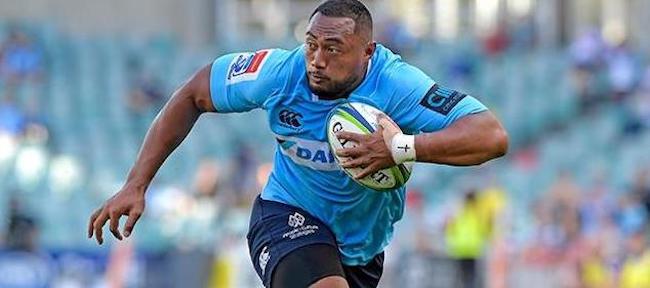 Wallaby prop Sekope Kepu has officially retired from international rugby following his team's defeat to England and exit from the 2019 Rugby World Cup over the weekend. The 33-year-old announced last month that he would retire at the conclusion of Australia's World Cup campaign and is set to move to England, where he will play for London Irish in England's Gallagher Premiership.
"It's great opportunity for my family to try something new and I think it's the right time for us to move. My family is very important for me", said Sekope in a statement from his Super Rugby club, the New South Wales Waratahs.
"I'm excited to be able to go to a club with a lot of history and play in a different competition."
Born in Australia but raised in New Zealand, Sekope was initially an All Black prospect. He represented New Zealand in the under 17, 19, 21 age groups before commencing a decade long Super Rugby career for the New South Wales Waratahs in 2008. He made his debut for the Wallabies in November of that year. 

"I'm so grateful for the opportunity that was given to me in 2008", said Sekope.
"I've only ever played for one Club in Super Rugby and I've had the most enjoyable time with the Waratahs".
Sekope holds the Wallabies record for being the most experienced prop, boasting over a hundred caps and playing in three Rugby World Cups. 
NSW Waratahs Head Coach Daryl Gibson commended Sekope as a leader and believed he would made make a good coach. 
"He is an absolute gentlemen of the game and will be missed", said Gibson.
"Sekope has become a real leader for the team and will leave with a reputation of strong scrummaging and a running and passing skill-set that rivals a centre."
"He will also leave a legacy for young aspiring props who have benefitted from his knowledge and willingness to nurture the next generation. I hope to see him back one day and serve the sport as a coach."