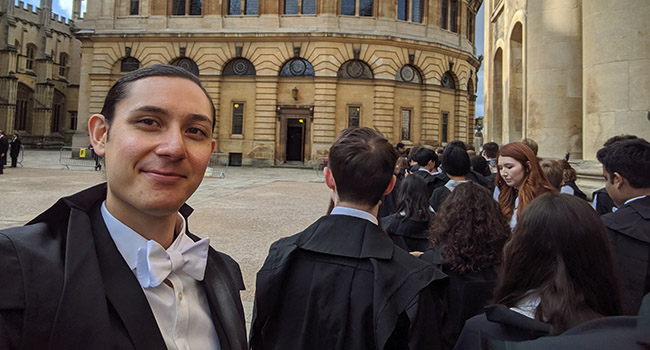 A young pharmaceutical scientist, Vincent Luscombe, who is a New Zealander of Tongan descent, has won a full post graduate Clarendon Scholarship to the prestigious Oxford University in England, where he is undertaking a DPhil in Molecular Cell Biology in Health and Disease.
Clarendon Scholarships are awarded on the basis of outstanding academic merit and potential. They are highly competitive for graduate students from all around the world. Vincent, who is the only New Zealander to be accepted for a PhD Clarendon scholarship this year, will be fully funded for four years, based at Somerville College.
 Vincent said it was a great honour and he felt very humble to receive this privilege.
He is the son of John and Litia (nee Va'emolo) Luscombe, of Albany in Auckland. His mother's family came from Falaleu, Vava'u.
Medical research
Vincent graduated from Auckland University with 1st class Honours in Pharmacology. He has a career in pharmaceutical science, doing research to create, develop and test new medications.
For the last three years he has worked in the United States at Vanderbilt University in Nashville, Tennessee, which has a Neuro Science laboratory, involved in drug research looking for cures for Alzheimer's disease.
At Oxford, Vincent will be studying Molecular Cell Biology in Health and Disease at the Sir William Dunn School of Pathology, in a laboratory looking at acute vascular inflammation. More specifically, the laboratory is studying a family of inflammatory mediators during chronic inflammation and the role these play in disease processes occurring in arteries causing angina, heart attacks and strokes.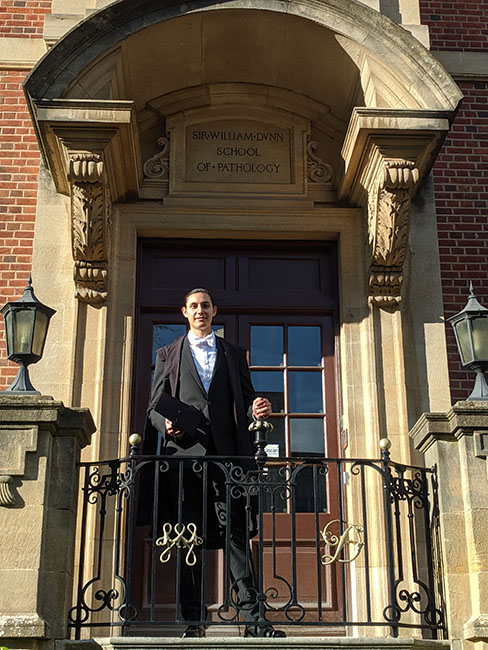 In his early years, Vincent studied under an International Baccalaureate educational system at Kristin School in Auckland, New Zealand, and also at his primary school in Zug, Switzerland, where his parents were working at the time.
In his spare time, Vincent is a Water Polo coach, and has represented New Zealand in this sport.