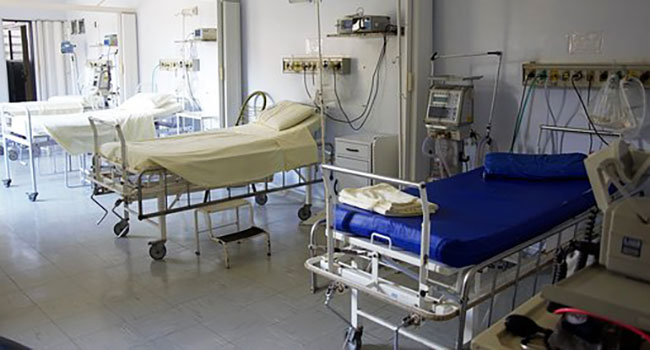 One of the biggest obstacles to achieving universal health coverage (UHC) is worldwide corruption in the health care industry, which according to a Transparency International report, kills an estimated 140,000 children per year, and holds back the fight against some of the world's deadliest diseases.
The report, released this year, links corruption to losses of more than $500 billion per annum, more than the extra $370 billion per year the World Health Organization (WHO) says is enough to achieve UHC worldwide.
Notable types of corruption include absenteeism, informal payments from patients, theft and embezzlement, service provision, favouritism, and manipulation of data.
According to Devex, a 2018 WHO report identified health system corruption as a "significant drain on domestic health resources" and "a major barrier to efforts to transform health systems as part of the universal health coverage agenda".
Rachel Cooper, Director of Transparency International Health Initiative, said to achieve UHC, stakeholders need to be open to having frank discussions about the issue of corruption, its drivers, and potential solutions.
"Corruption in health care has been ignored, in part because it's such a sensitive issue and because we've lacked the evidence of the scale of it."
She said corruption needs to be acknowledged, defined, and measured.
"Our main goal with the report was just to get corruption in health care service delivery on the agenda, and to build a network and allies around the need to build awareness of the issue. This is a problem that needs to be brought into the room."
The report found that not enough is being done by policy makers to tackle corruption. It recommended stronger oversight mechanisms and greater accountability for health systems.
These include:
Funding research into corruption in healthcare to address the large gaps in evidence
Redesigning health systems to minimise incentives and opportunities for corruption
Prioritise curbing the most damaging forms of corruption
Transparency International (TTI) is a non-governmental anti-corruption organisation, that addresses corruption and corruption risk in its many forms through a network of more than 100 national chapters worldwide.
The overall goal of the Transparency International Health Initiative (TTI--HHI) is to improve global health and healthcare outcomes for the benefit of all people, of all ages. To achieve this, it aims to reduce corruption and promote transparency, integrity and accountability within the pharmaceutical and healthcare sectors.