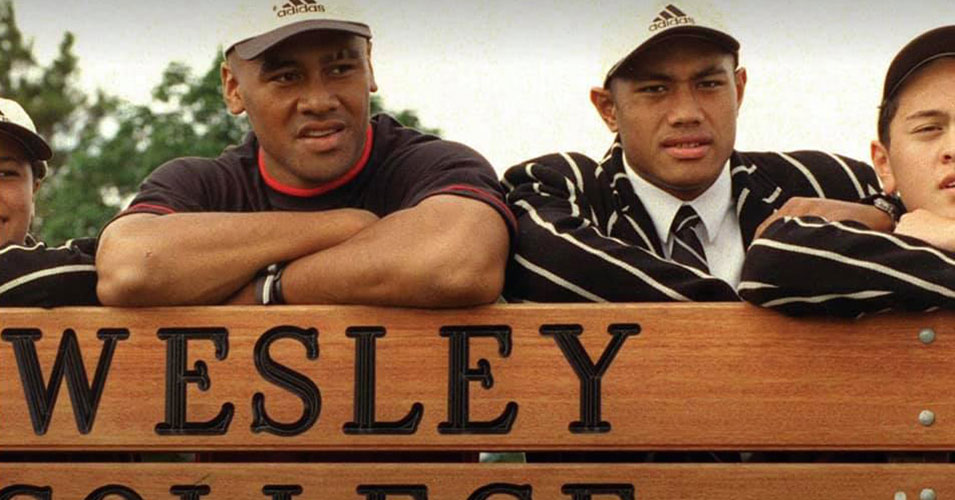 New Zealand's oldest school, Wesley College, is trying to track down former students from Tonga to join in celebrations of its 175th anniversary in Auckland on 26-27 October.
The school is looking forward to reminiscing and sharing the memories of former students gathering to share a proud history.
Over many decades, the school has lost touch with former students who have moved on around the world. They can make contact via their facebook page.
Wesley College was established in October 1844 by the Wesleyan Missionary Society in Auckland starting with 10 students. In 1876 the school was named Wesley College.
It is well-known for producing more recent All Blacks, such as Nepo Laulala, and rugby internationals, than any other school in the country including many high achieving sports women.
Students are predominantly Maori and Pacific Islanders and many have achieved success in academia, arts, business, and politics.
In 1976 Wesley College became the first private school to assimilate with the New Zealand State School System. It is now a co-educational and predominantly boarding school.
Wesley College notable former students from Tonga include:
The Late

HM

King George Tupou

II

(known as Siaosi Taufa'ahau at Wesley)
The Late Baron Vaea ('Alipate Tupou) [1938 – 41] Prime Minister
The Late Baron Tuita – Deputy

PM

.  Noble of the Realm.
The Late Baron Fielakepa (Siosaia Aleamotu'a) [1977 – 79] – Secretary of Justice
The Late Lord Fusitu'a (known as George Wycliffe Aloko'ulu at Wesley) [1944 - 47] Speaker of the Legislative Assembly.  Noble of the Realm.
The Late Lord Veikune (known as Siosifa Fatafehi Veikune at Wesley) [1957 – 62]

MP

.  Noble of the Realm.
The Late James Cecil Cocker [1958 – 59] – Minister of Finance
Lord Tu'ivakano (known as Siale Kaho at Wesley) –

PM

 2010–2014
Lord David Tupou [1955 – 57] – Attorney-General, Minister of Justice
Paul Bloomfield [1950 – 53] – Director of Education
Past students playing rugby in current international teams are Uini Atonio (France), Sekope Kepu (Australia), Siale Piutau (Tonga), Maama Vaipulu (Tonga), Sione Anga'aelangi (Tonga). 
Past students who played for the All Blacks include the late Jonah Lomu, Malakai Fekitoa, and Karl Tu'inukuafe.