By Finau Fonua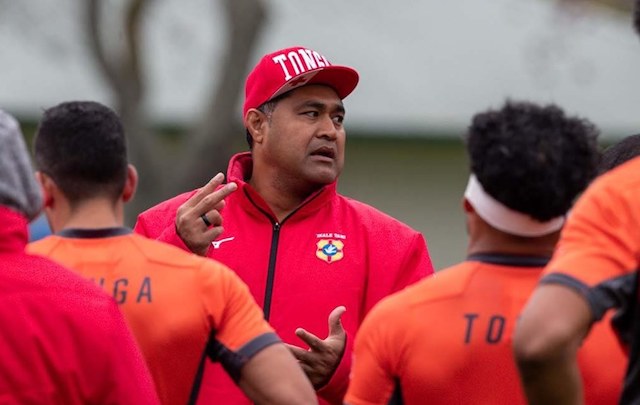 The 'Ikale Tahi have two weeks to drastically improve their form, after a disappointing 92 – 7 loss against the All Blacks, before they face their first World Cup adversary England on 22 September. 
The All Blacks found no difficulty in creating gaps against the 'Ikale Tahi in front of a sold-out crowd at FMS Stadium in Waikato, New Zealand on Saturday. New comer Sam Lousi was yellow carded in the 61st minute for a no arms tackle. However, Tonga's numerical disadvantage was evened in the 65th minute when the All Blacks opted to play with 14 men.
In total, 14 tries were scored by the All Blacks, including eight tries in the first-half. The 'Ikale Tahi did not give up and had the last say of the match with a try scored by captain Siale Piutau off of an excellent narrow channel pass by Sonatane Takulua.
Siale Piutau stated in a post-game conference, "We were heavily disappointed with the result, obviously with our performance but, like I said, there's a lot of learnings for us players. Obviously one is our defense, up against a quality side like that, we were all on different pages there and I think that's one focus were going take in going into the World Cup."
Toutai Kefu stated, "In defense, we we're pretty woeful…we'll have to go back to the tape and really assess it."