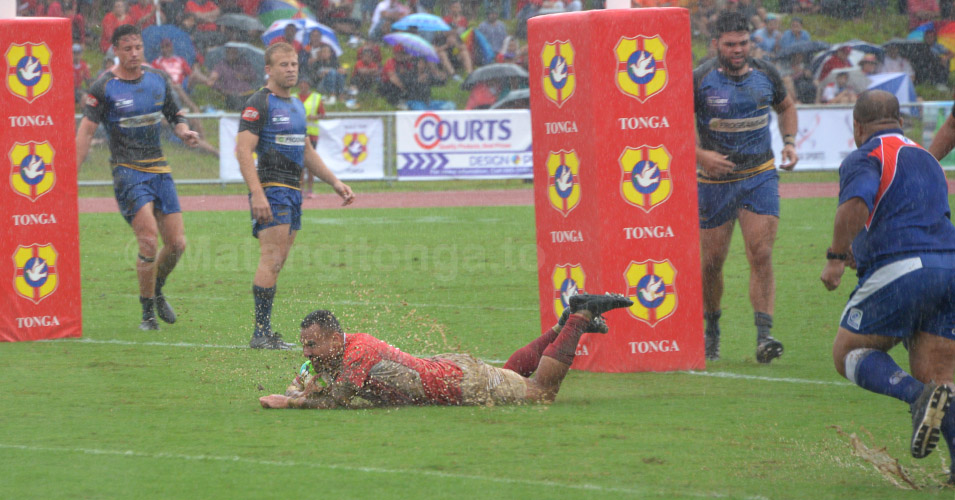 Tonga's 'Ikale Tahi team put off a tough Western Force outfit securing the game in wet conditions with a 19-15 win at Teufaiva Stadium today, 24 August.
Western Force led in the first half 10-7 but the 'Ikale Tahi proved too strong in the second half led by fly half Kurt Morath and scrum half Sonatane Takulua.
The Tongans stuck to Coach Toutai Kefu's game plan being direct and physical.
The stadium was packed with fans who managed to keep dry in the rain, while other fans in the outer area were drenched but stayed to the end. Some fans including students from Queen Salote College, who cheered the Force on, sat in the rain waiting for hours before the match.
Unfortunately, during the match no announcements could be heard on the embankments, as loud music was played throughout the entire match. The names of the players who scored tries remained unknown to most of the crowd, drowned out by loud music coming from the VIP section located in tents next to the stadium. Local media who were unable to afford high priced media passes sold by TBC, joined the paying public and had no access to officials to confirm information.
The 'Ikale Tahi will now travel to New Zealand where they will take on Fiji at Eden Park on 31 August and the All Blacks in Hamilton on 7 September before they head to the Rugby World Cup held in Japan.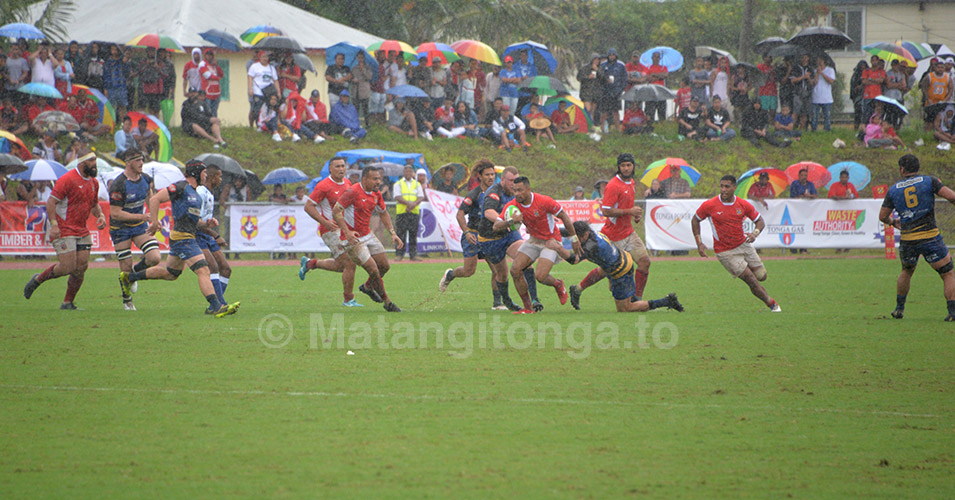 Barbarians win over Presidents XV
The Barbarians beat the Presidents XV team in their curtain raiser match this afternoon, 22-14 with the help of Nili Latu and George Smith in rainy weather.
The Presidents put on a gallant effort leading 14-12 until the Barbarians scored two tries in the last minutes of the game with the last try scored in overtime.
The Barbarians team included a combination of Tongan players from New Zealand, Australia, Under 20's players and 'Ikale Tahi players coached by Tonga's National Seven's Coach Tevita Tuifua.
Local Tongan players selected from rugby clubs around Tonga made up the President's XV team with most having played in Tonga A.