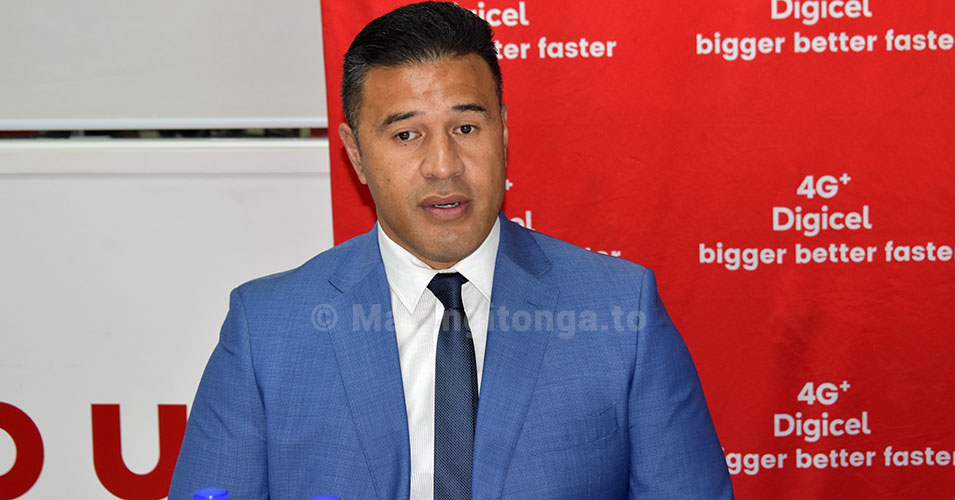 Anthony Seuseu, the newly appointed Chief Executive Officer for Digicel Tonga, met the media this morning after taking up the position for a period up to three-years.
He comes to Nuku'alofa after being Head of Sales at Digital Island (owned by Sparks) in Auckland, New Zealand. 
Of Samoan descent, Anthony is also a former New Zealand professional rugby league player, having played in France and the United Kingdom.
"I am very excited about this new journey and am looking forward to working closely with stakeholders in Tonga to further enhance the communication experience for Digicel customers," he said.
Anthony has over 15-years of experience in the telecommunication industry having worked in sales, marketing and management roles.
He said Digicel Tonga will continue to put customers at the forefront of the business and are committed to providing the best value of telecommunications needs across Tonga.
Prior to joining Digital Island in 2014, Anthony worked for Orcon and Vodafone NZ.
Digicel Regional CEO-Pacific, Shally Jannif in announcing the appointment said, Anthony is a valuable asset to Digicel Tonga, as he comes with knowledge and experience to grow the business.
She thanked Deepak Khanna, CEO for Digicel Nauru, who has been Açting CEO for Digicel Tonga for the past four-months.