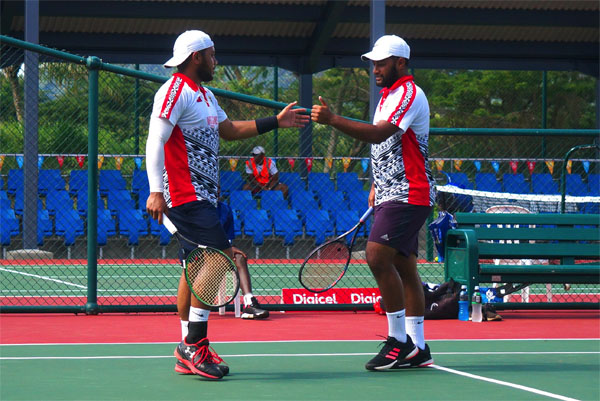 Men's Doubles Gold medalists Semisi and Matavano Fanguna made a big step forward for tennis in Tonga. They are the first Tongans to win a Tennis Gold at the Pacific Games in Samoa on Friday. The 2019 games concluded on July 20.
Their gold medal final was a comfortable win by two sets 6-4 and 6-4 against Robert Schorr and Colin Sinclair from the Northern Marianas
"This win means everything to everyone in Tonga. We're giving back for all the support we've had", Semisi told the Pacific Games Nes Service following their victory.