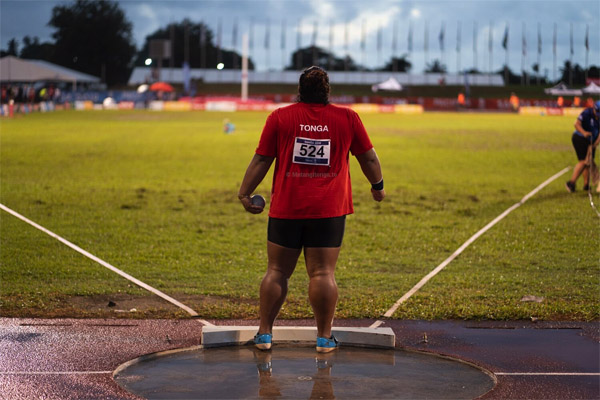 Olympic prospect 'Atamaama Tu'utafaiva claimed Tonga's third Gold medal with a near-record-breaking performance in the shot put event at the 2019 Pacific Games yesterday, 15 July.
The 20-year-old threw a toss of 16.61 metres, well ahead of her 14 competitors, including the second placed silver medallist Nuuausala Sia Tuilefano (American Samoa) who threw a toss of 13.03 metres.
'Ata came short of beating the Pacific Games record of 16.92 metres set by Ana Po'uhila in 2005.
Heavy rain showered the athletics event, which commenced yesterday.
Today, Day 8 of the Pacific Games, continues with more athletics events as well as judo, boxing and volleyball.