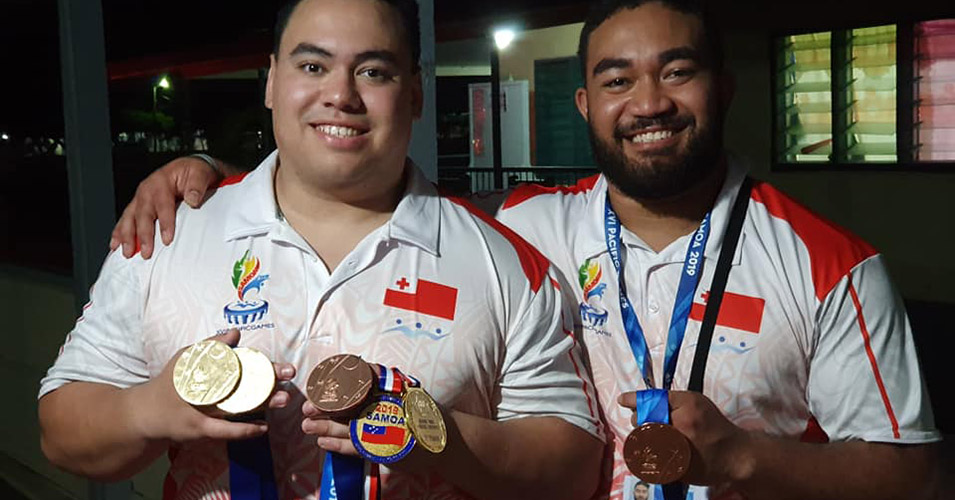 Tonga has won two Gold medals at the Pacific Games during the first week, and yesterday ranked 11th in the medal tally out of 22 competing nations in Apia, Samoa..
Team Tonga has so far eight medals with one Silver and five Bronze medals
The Men's Weightlifting +109kg Gold medals were won by 'Aisake Tu'itupou  (Snatch) and (Overall).
The Silver medal was won in Archery pairs by Arne Jensen and Mele Tu'uakitau (Mixed Recurve).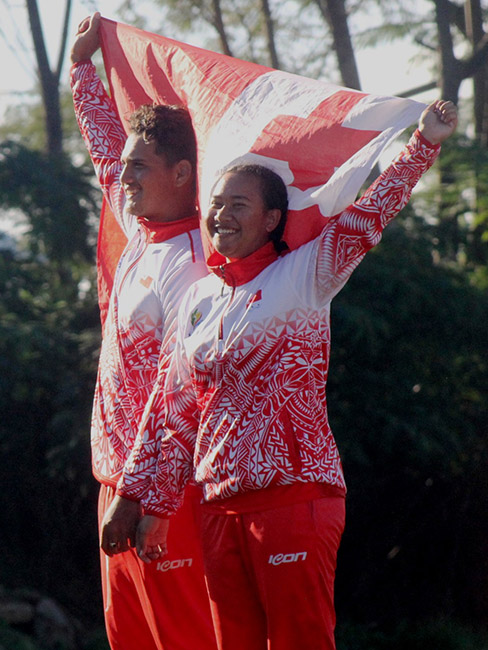 Five Bronze Medals were won by:
• Paris Baker (Women's Single, Lawn Bowls)
• Ti'o Fonohema and Semisi Funaki (Men's Beach Volleyball)
• Tonga team (Men's Rugby 7's)
• 'Aisake Tu'itupou (Weightlifting).
This week's events will see Tongans competing in Judo, Netball, Athletics Boxing, Shooting, Touch Rugby, Triathlon, Basketball 5x5, Footballer and Lawn Tennis.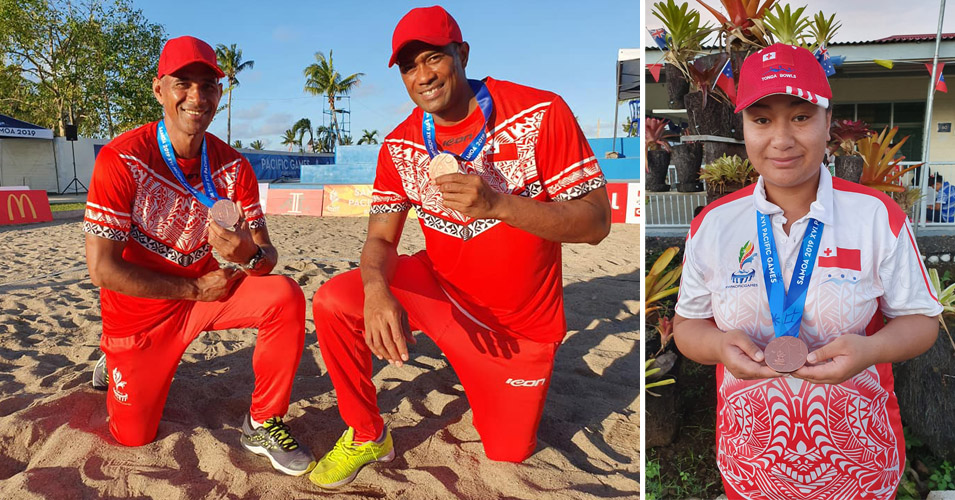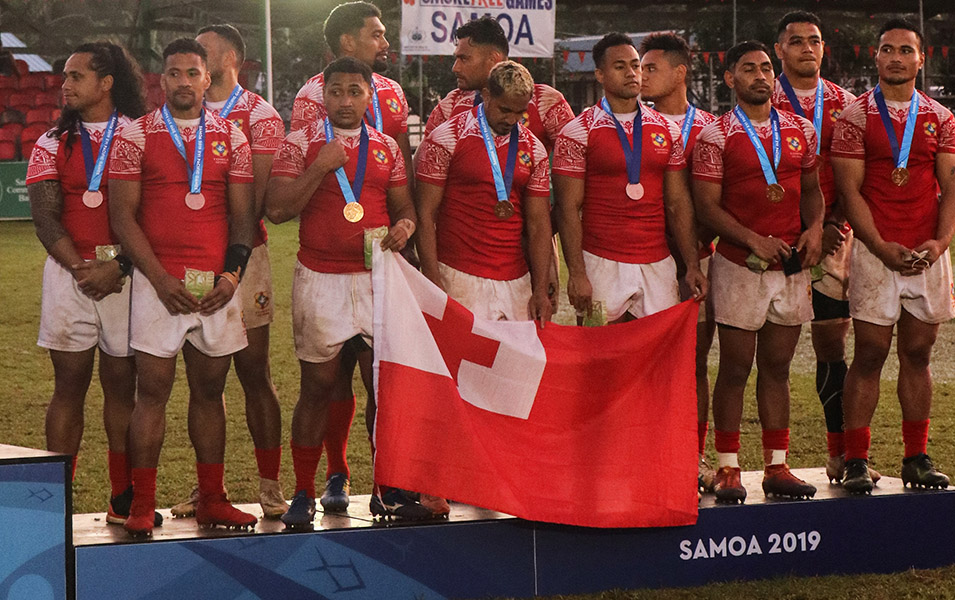 Medal Tally to 14 July 2019