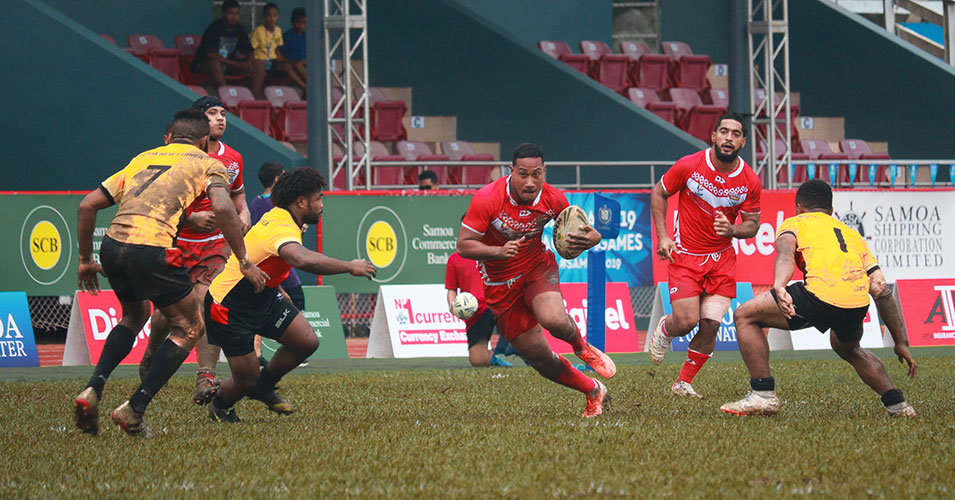 Tonga's Rugby League Nine's finished in 4th place after losing to Samoa in the Pacific Games bronze medal match yesterday, 16-12 in front of an excited crowd at Apia Park Stadium.
Samoa led 12-0 by half-time but straight after the break, Tonga hit back reducing the deficit 12-6. Samoa's winger then sneaked over the line in the corner to secure the victory. A late try by Tonga was not enough as the final hooter went off, sending the crowd wild, reported the Games News Service.
In the gold medal match, Fiji faced the defending champions and favourites PNG winning 14-0. They led 4-0 by half-time but managed to keep PNG scoreless in the second half.
In the women's event, Fiji also won defeating PNG in the gold medal match, and Cook Island defeated Samoa to claim bronze.