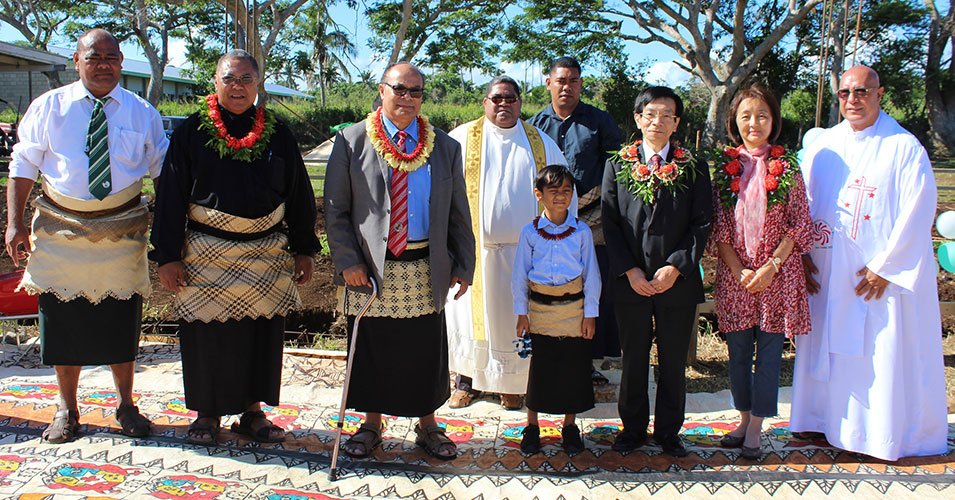 A classroom building for Takuilau College is being constructed with a USD$84,331 Japanese grant at Lapaha after the old building was severely damaged by Tropical Gita in February.
The building will have four classrooms to be used for technical, vocational education and training.
A groundbreaking ceremony was held by the Japanese Ambassador HE Mr Tetsuya Ishii and Hon Gennaro Kalaniuvalu-Fotofili on May 11.
The Ambassador hoped the new classrooms would enable current and future students at the college and in the Hahake district to have high quality, technical and vocational education and training
The grant was provided under its Grant Assistance for Grassroots Human Security Project (GGP).
Takuilau College is a Catholic secondary school.