By Finau Fonua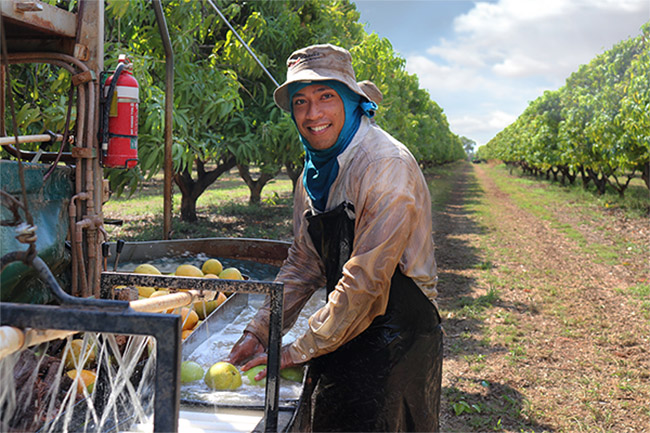 There are signs of improvement in the protection of Pacific seasonal workers from exploitation and neglect in Australia, said the President of the Pacific Australia Seasonal Workers Association (PASWA) in Sydney, Falepaini Maile.
Maile, who formerly worked with the Ministry of Education in Tonga for 14 years, spoke of co-ordinated efforts by rural communities in Australia to ensure the wellbeing of seasonal labourers.
"There are very positive and encouraging signs of improvement", she told Matangi Tonga.
"In the rural region, of Mundubbera…the deputy mayor, local council, police, accommodation owners and farm owners have put their heads together and are deliberately working hard as a team to make the much-needed changes required."

Maile's comments come months after the Australian state of Victoria legislated the creation of the "Labour Hire Licensing Authority" in December last year, to monitor and punish crooked hiring operators.

Public attention to the problem of fraudulent hiring contractors occurred in 2016 after an investigation by ABC News revealed that a group of Fijian and Tongan workers in rural Victoria were receiving payslips from as little as $9 a week after receiving "deductions" for accommodation, flights and transportation.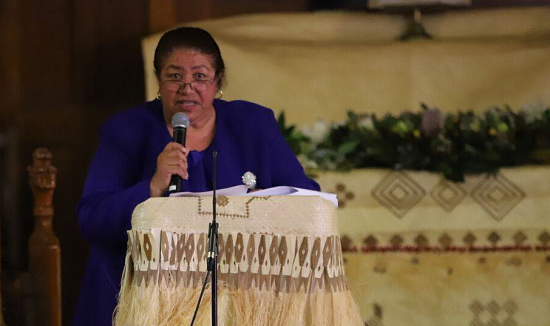 Labour Hire Licensing Authority

The Labour Hire Licensing Authority resulted from an official state inquiry into allegations of neglect citing the deaths of seasonal workers on the programme. Fourteen Pacific Islander seasonal workers are reported to have died from ill health since the Pacific Seasonal Workers programme started in 2012 - six of whom were Tongan.

One of the deceased, Paulo Kivalu was living on a diet of 2-minute noodles. Another Sione Fifita, a Tongan, was severely ill and received no medical care for eight days before passing into a coma from which he never woke. Sione died last year.

Maile commended the "Labour Hire Licensing Authority" by three Australian states, but believed that national legislation was needed.
"The move by the state of Victoria, now followed by Queensland and South Australia is certainly a most welcomed move towards the right direction."

"A downside, however, would be an expected flow and movement of crooked rogues labour-hire contractors and operate in other states where there are very little or no such legislation in place, such as NSW."

"My view is that a national labour-hire licensing legislation needs to be in place for the purpose of consistency and flexibility, leaving no room for dishonest and rouges labour-hire contractors to operate. Regardless of location or state, the same licensing laws should apply."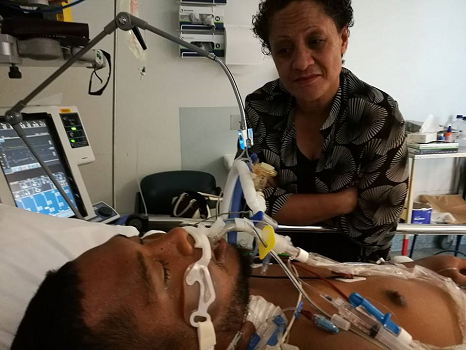 Ongoing Complaints
Maile said that her organisation PASWA was still receiving complaints of underpaid wages, overcharged accommodation, intimidation and threats among others. She blamed a lack of management in the Seasonal Worker's Programme (SWP) to prevent incidences of exploitation.

"There is still evidence of exploitation of seasonal workers based on the ongoing complaints received by PASWA as of date", said Maile.

"SWP since implementation, lacks the appropriate manpower and resources to effectively manage the programme leaving numerous loopholes that created favourable and thriving conditions for the exploitation."

"Underpayment of wages, harassment and bullying, slavelike practices, unreasonable work demands, threats and intimidation, substandard, overcrowded and overcharged accommodation of Tongan and Pacific Seasonal Workers by a few farm owners, most if not all labour hire contractors, third parties and team leaders."
Advice to Tongans
Maile advised any Tongans who wished to join the seasonal worker's programme to fully understand all pre-departure training/information and documents such as the 'Work Agreement'.

"Most workers upon arrival in Australia are unaware of the contents in their 'Work Agreement' and complain about aspects that they have clearly signed for", stated Maile.
"I suggest very strongly, if workers have any issues or concerns at the workplace, they can talk to someone that they trust and are comfortable with to ensure and safeguard confidentiality if that is a concern for them.  Absconding and running away from the problems is a coward's solution and is totally discouraged by PASWA and deemed completely unacceptable."
Maile also urged workers to take care of their health and to remain faithful to their spouses.
"Life away from their families for 6-7 months can be very challenging and tough, but they need to be disciplined and strong-willed and remain faithful."
"Have enough rest and eat well. It is unhealthy to live on noodles alone. Money needs to be put aside to ensure a proper healthy meal."
"In cases of illness no matter how minor, report immediately to the team leader, supervisor, and contractor or farm owners and demand that you are taken to see a doctor. Do not suffer quietly until it's too late," she said.