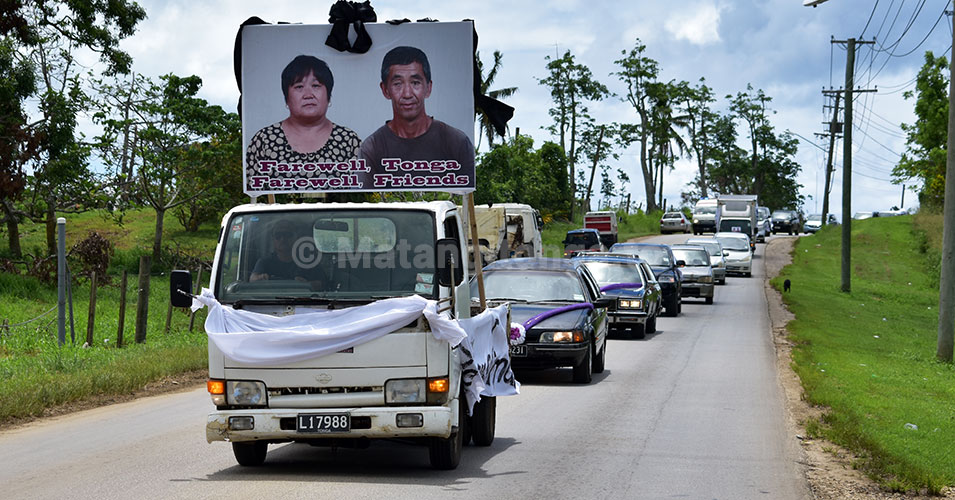 The funeral procession for Mr and Mrs Wen, a Chinese couple who were allegedly murdered at Matafonua last month, left a Nuku'alofa mortuary for Fua'amotu International Airport at noon today, 15 March.
Tonga Police and a van with a picture board of the two couple in their 50s, led the two hearses and many mourners as they made their way to the airport to send them off on a flight back home to China, where they will be laid to rest.
The Wens were found dead with stab wounds at a bush allotment at Matafonua on February 25. The 'friendly couple' were known for making their living by selling vegetables at Talamahu Market.
Their alleged killers are two teenage boys aged 17 and 15 years who were arrested four-days after the deatgs, and have been charged with murder.
The Police later revealed that the two accused were escaped prisoners.