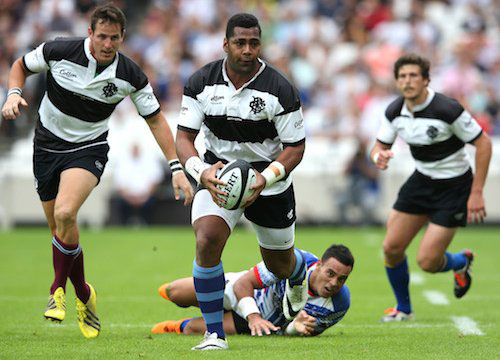 The 'Ikale Tahi will play the Barbarians on November 10 in Limerick, Ireland. The historic matchup will be the first encounter between the two teams. Squads for both teams are yet to be confirmed but the Barbarians lineup is expected to be full of All Blacks, Wallaby and Springbok legends.
The fixture against Tonga will be the third after games against Australia (October 28) and New Zealand (November 4)
Barbarians President Micky Steele-Bodger announced in a media release that he looked forward to his team taking on the 'Ikale Tahi.
He stated, "Tonga has provided the world with so many great players, their dynamic way of playing the game will challenge any team and we look forward to facing the Sipi Tau challenge before what should be an entertaining contest."
Chairman Fe'ao Vunipola stated in the media release, "Playing the Barbarians is a monumental opportunity for any nation and they come with a great tradition and reputation, and provide a hallmark for fantastic, running rugby."
He added, "Tonga Rugby Union is grateful for the chance for their 'Ikale Tahi to play against such a prestigious team and we are very much looking forward to an entertaining game."
In November last year, the Barbarians thrashed Fiji 40 – 7 in Belfast, Ireland. The Tonga vs Barbarians test match will take place at Thomond Park stadium in Limerick, Ireland. Former Wallaby coaches Alan Jones and Robbie Deans will coach the Barbarians with the team yet to be officially announced.