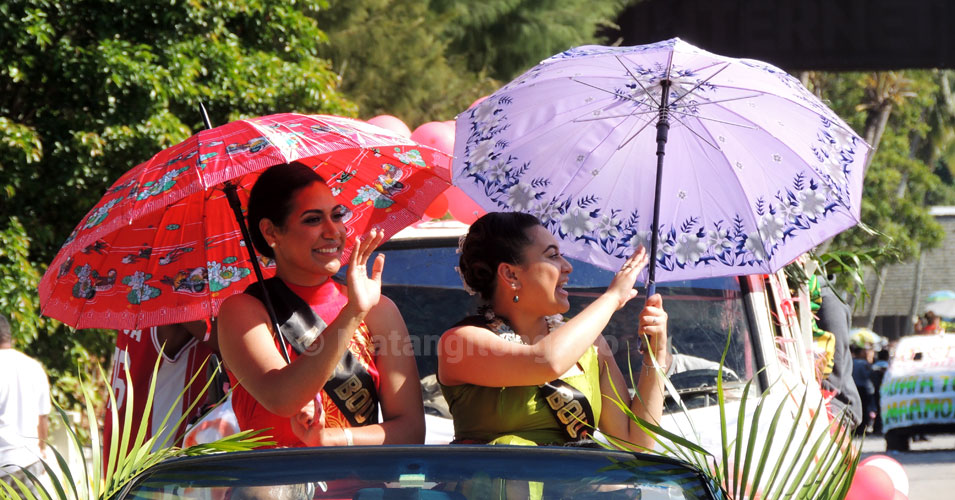 Contestants in this year's Miss Heilala Pageant looked radiant today on the July 4 King's birthday public holiday as they paraded on colourful floats through central Nuku'alofa.
One contestant from 'Eua pulled out, leaving 16 contestants in the Pageant according to a tourism official today.
The reigning Miss Heilala Laura Lauti led the floats parade watched by hundreds of people lining the roads on a bright sunny morning.
Joining the parade were the United States Peace Corps volunteers, Palu Aviation, Tonga Power and other local businesses and some of the school brass bands.
A fun fair was held on the Nuku'alofa waterfront with horse riding, barbeques and jumping castle for the children.
The Miss Heilala judging events start tonight with the talent competition and ends with the crowning of the new Miss Heilala on Friday night, July 7.