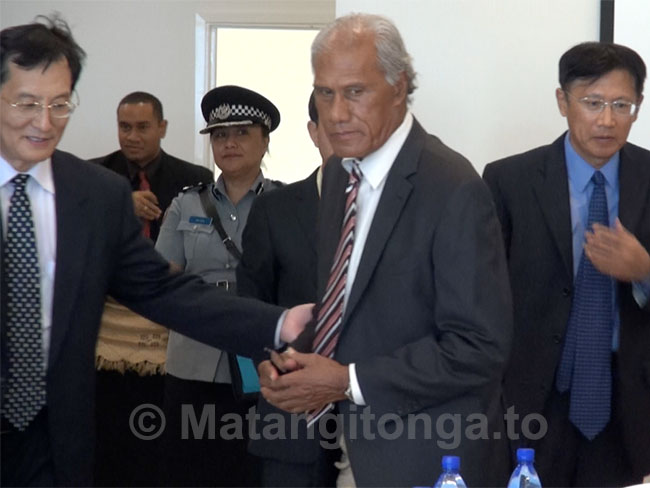 Tonga's Prime Minister Hon. 'Akilisi Pohiva has apologised to the Chinese community in Tonga and especially to individuals who have been victims of violent crimes, the Chinese Embassy said in a statement today.
The apology was made at a meeting initiated by the Embassy between the Prime Minister's Office, Tonga Police and the Chinese Community on March 30, at the Tanoa International Dateline Hotel.
It was the second meeting held to improve the safety situation of the Chinese Community in Tonga, following some brutal attacks on shopkeepers last year.
The Chinese Embassy stated that the Prime Minster was grateful to the Embassy for initiating the meeting. They reported that the Prime Minister Hon. Pohiva told them: "The Tongan Government does not tolerate such violence whether it is against members of the Chinese community or any other community. The Government and the people of Tonga greatly and sincerely appreciate the enormous and ongoing assistance of the Chinese Government and people to Tonga. However it is obvious that a minority within Tongan society do not appreciate such assistance. On behalf of the Government, I would like to apologize to each and every person against whom violence was committed and to the Chinese community as a whole."
However, the Chinese Ambassador to Tonga H.E. Huang Huaguang said the Chinese in Tonga still faced many difficulties and challenges. Crimes against the Chinese community happened frequently in 2016 and some brutal cases remained unsolved.
The Embassy stated, "The criminals have not been brought to justice and the reasonable compensation claims by the victims were not earnestly responded [to] or implemented. The impact of the overseas deportees to the social security of Tonga made the situation even worse."
 "The Embassy is looking forward to working closely with the Tonga Government and Tonga Police to create better safety environment for all the Chinese living and working in the Kingdom," said the Ambassador.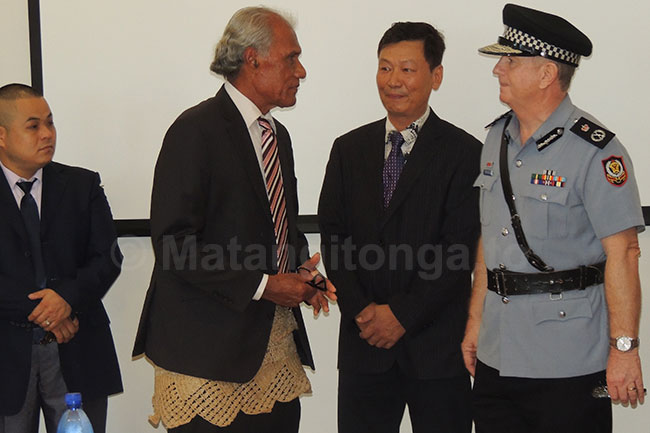 He was grateful that the Prime Minister attended the meeting, which also included the new Minister of Police and Prisons Mateni Tapueluelu, Police Commissioner Stephen Caldwell and representatives from Chinese community.
Ambassador Huang also appreciated the progress Tonga Police had made for protecting the Chinese Community, including setup of the Asian Liaison Office and Operation Great Wall.  He donated a car on behalf of the Embassy to the Asian Liaison Office of the Tonga Police at the end of the meeting.
Tonga Police are considering recruiting Chinese to the police force.