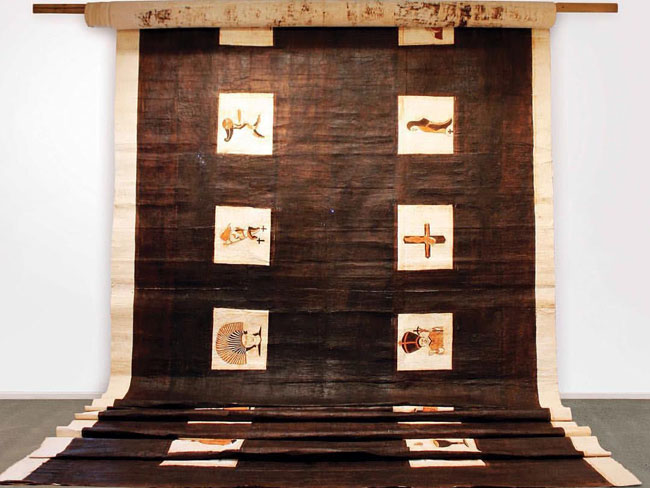 Tonga's Visesio Siasau will have his huge black tapa cloth exhibited at ORA Gallery in New York City from July 6-28.
The exhibition called 'Living as Form: Contemporary Art from Oceania' is a collaboration of three talented artists who have strong blood ties with New Zealand, featuring Serene Whakatau Tay, George Nuku and Visesio.
Visesio from Ha'ano and Fungamisi is currently on a six-months residency at the International Studio and Curatorial Program in New York, after becoming the first Tongan to win the prestigious James Wallace Art Award in New Zealand last year.
His work to be exhibited is his ngatu 'uli launima, a 62ft black tapa cloth titled Onotu'ofe'uli-Onotu'ofekula.
ORA Gallery stated it is their honour that this seminal piece of art will be displayed in their gallery.
"Visesio is a Tongan arts practitioner and philosopher, his work speaks about Tongan epistemology and philosophies."
Visesio said his residency in New York provides a good opportunity for him to exhibit and showcase the knowledge and thinking that a Tongan encompasses, which he believed weighs the same importance with art in the west.
Having first worked as an electrician in the Tongan Navy, he now lives in New Zealand.