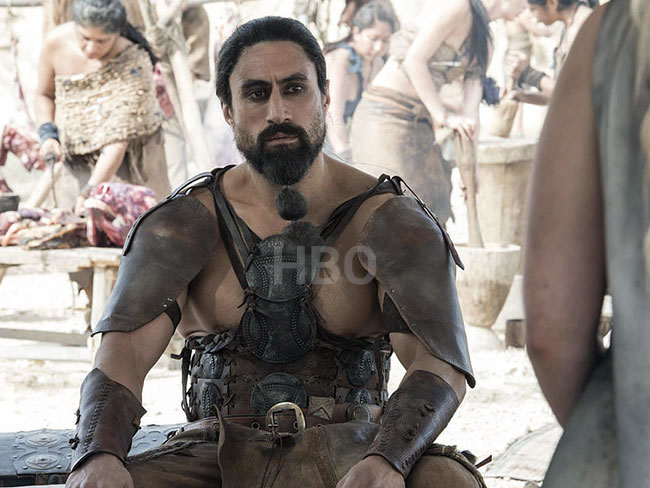 New Zealand born actor Joe Naufahu made his acting debut for the popular HBO TV series, Game of Thrones. Naufahu featured in the first episode of season 6 of the series, which was played last week. He acts as "Khal Moro" a ruthless warlord of a warrior tribe known as the "Dothraki".
Born to a Tongan father and Samoan mother, the 38 year-old Naufahu is an established actor in New Zealand cinema. 
Naufahu described his casting for the role for Khal Moro to Yahoo TV, "At the time I did the tape I had the opposite features of a Dothraki. I had really short hair and had no facial hair at all. I was thinking this is the worst time to do a casting for a Dothraki. A few weeks later I got a phone call and my agent was like they want you to go to Belfast to get your beard and wig fitted."
Naufahu said the hardest part of his role was learning to speak the fictional language of Dothraki. He said "Actually learning a language that is completely fabricated – that was the hardest part. They have audio that you fall asleep to so it becomes subliminal. So I'd fall asleep with all this Dothraki going through my head.
"It's actually quite similar to my mum's native language, which is Samoan – unbeknownst to anyone on set I'd throw in the odd Samoan and Tongan words in there. But it was only in rehearsals."
Naufahu's talents go beyond cinema. He is a former professional rugby player and member of the New Zealand Under-20s. He played five games for the Leicester Tigers and spent two years with the Glasgow Warriors in Scotland.