By Finau Fonua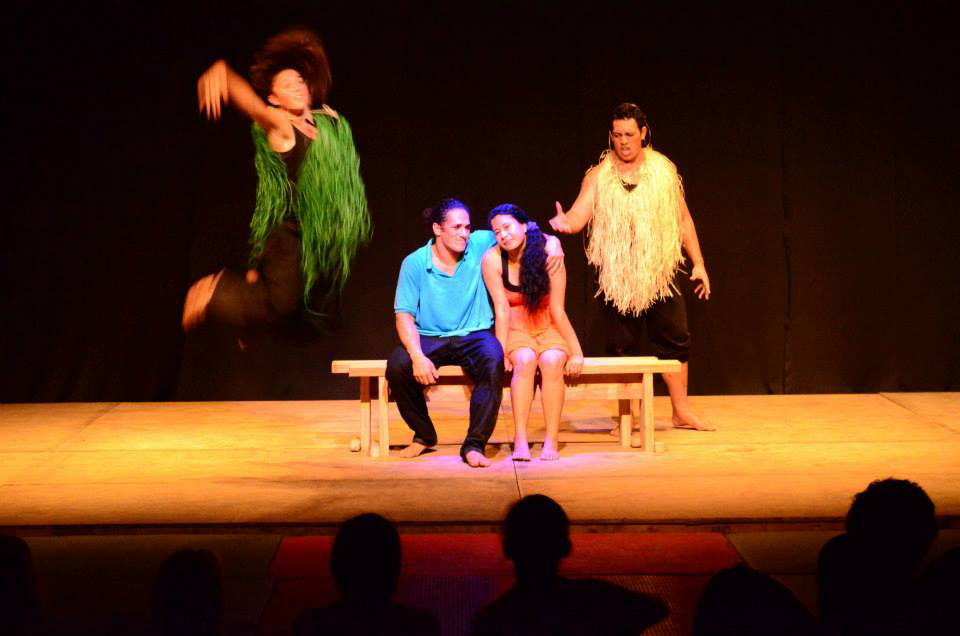 A local drama group "On the Spot" will put on a show in Ha'apai this week to help cheer-up residents in the outer island community that was devastated by Cyclone Ian last year.
On the Spot technical director Ebonie Fifita said that their performance will be a 90 minute original theatre production titled "Kuonga" (time). "The support for this tour to Ha'apai has come from the New Caledonian Government who not only helped our 2013 tour but also responded to the 2014 cyclone in Ha'apai," she said. "They hoped we'd take the show to the islands last year to contribute towards the emotional relief and healing of the community there, but for various reasons we were not able to have all the cast available until now."
The group consisting of six actors and one director will travel to Ha'apai tonight and tomorrow for a week-long tour from 11-19 February.
"This will be our first tour to an outer island and we are slightly nervous but also very excited" Ebonie said. "We have worked in Tongatapu and the region since 2006 but have always dreamed to connect with our treasured outer islands."
Youth identity
On the Spot have been composing Kuonga since 2012 with the support of a New Caledonian based Theatre company 'Pacifique et Compagnie'. In 2013 they were invited to perform Kuonga in New Caledonia for the prestijous Tjibaou Cultural Centre in Noumea and later performed Kuonga in Tongatapu.
"The story explores the theme of identity and culture in our society through the preparations of a group of youth who share the journey of a young boy and young girl growing up here. Our two main characters 'Hina' and 'Sinilau' face influences of family, church, school, technology and community. They explore questions relating to expression, relationships, love, beliefs and expectations."
The group will also be providing creative workshops to the Ha'apai community.
"Workshops are theatre based and will engage participants in a process of creative learning, confidence building and the principals and tools of performing as a team.The workshops are also based on a lot of movement and provide a healthy workout for all involved. Laughs are guaranteed," she said.
"We hope schools and village groups will give it a go as there's no one else offering what we do, there are many untold stories to share and a wealth of potential within people to be incredible performers."
The cast for On the Spot tour to Ha'apai are Ebonie Fifita Maka L. (30) , Kaufononga Pulu (27),  Nabil Mercy Kafalava (21), Nisyola Fifita (18), Steev Maka L. (41), Vaimoana Soakimi (27), and Yvane Chan Fifita (27).