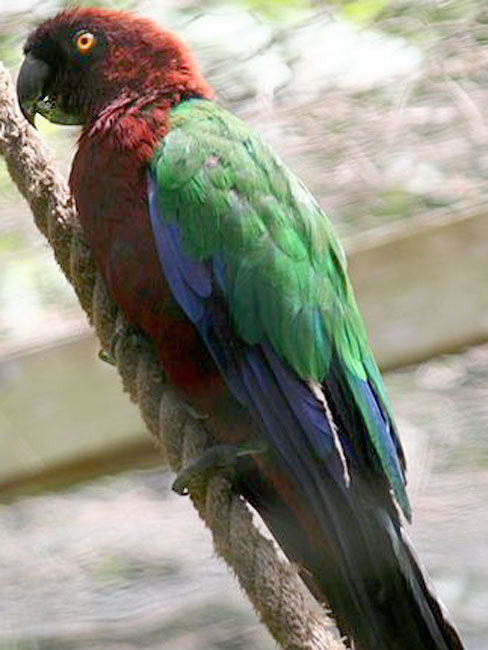 By Finau Fonua
The Tongan government has committed $1.5 Million US dollars to a regional fight against "invasive species" which are a threat to native species.
The fight is part of Tonga's "National Invasive Species Strategy and Action Plan" and a commitment to the "Regional Invasive Species Project" lead by the Secretariat of Regional Environment Programme (SPREP).
According to the National Plan there are 141 plants and 8 animals in Tonga that are reported as invasive. It states that remaining forest ecosystems in Tonga are secondary or relatively disturbed, and that native species are under threat.
Some notable native species that are only found in Tonga are: A flightless bird called Malau/Niuafo'ou Megapode (Megapodius Pritchardii) the only species of Megapode left in Polynesia. A bird named Hengahenga/Tongan Whistler (Pachycephala Jacquinoti) which is endemic to Vava'u and Late. A plant called Aglaia Heterotricha. There is also Kaka/Maroon Shining Parrot (also endemic to Fiji).
The Director-General of SREP, Mr David Sheppard commended the commitment "We congratulate Tonga for their huge commitment. If we are to effectively deal with the invasive species threat to the region then the level of funding that we must be commensurated with the scale of the problem that we face, and Tonga has stepped up to help this,".
"Having a commitment towards this project, as we have from Tonga, the biggest amount ever from any Pacific island government is great news as it reaffirms the need for a regional coordinated approach in our battle against invasive species."
Mr 'Asipeli Palaki, CEO for the Tongan Ministry of Lands stated "The government of Tonga is pleased, be able to do this and we look forward to succeeding in the battle against invasives. Resourcing must be in the order of a magnitude far greater than secured in the past if we are to collectively address this issue at national and regional levels,"
"We fully understand the threats that invasive species pose, not only to our economy but also to our food security and way of life,"