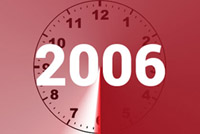 FROM OUR ARCHIVES
Editor's Comment, by Pesi Fonua

At this junction of our quest for social, economic and political reform in Tonga, the one entity that is obviously missing is a credible opposition to form some sort of Shadow Government responsible for the drafting, presenting of demands and reform proposals, and the monitoring of their progress.

Until such an entity is established, reform will be sluggish, because with the ad hoc demands made by various individuals and groupings as we have witnessed so far, the response from government has been the opposite of what the reformers want. As things stand if we want reforms our involvement ends with the presentation of our demands -- the rest is for the government to decide and execute. 

There are many clear examples of government's response to public demands, the latest being the public protest over high electricity charges and demands for Shoreline Power to hand back the power generation utility to government, along with the calls for a more democratic system of government. Of course, government has responded to all of these demands. 

With regards to the expensive electricity the government response was to subsidize electricity by paying Shoreline 11 seniti per unit, which in real terms means that the public is still paying Shoreline, a move that is blatantly a smack on the face for the Tongan people. 

Then the government's response to the calls for Shoreline to hand back the power generation is even more blunt, because it involves forcing the cash-strapped treasury to take a massive multi-million dollars loan, which will take the country years to repay in order to buy the power generation back from Shoreline.

Again that was not the response that a demanding public expected.

With regards to the call for political reform, government responded by appointing some Cabinet Ministers and even a Prime Minister from the elected members of parliament, and again the demanding public is not happy with such a move. 

Government will argue that they have responded to the demands, while the fragmented demanding public is left shaking their heads and saying that was not what they wanted.

The point is that unless we, the people, are united and form a credible Shadow Government to negotiate with government on issues that are important, it does not look as if there is any way upward and forward, and Tongans who are troubled by the need for reform will remain stuck with the stagnation and the increasingly explosive situation that we are finding ourselves in today.