Join
BSP

Financial Group Limited

BSP Financial Group Limited (BSP) is a modern and energetic bank with the largest branch, rural and electronic banking networks in Papua New Guinea, Fiji, Solomon Islands, Cook Islands, Samoa, Tonga and Vanuatu. BSP is committed to providing the highest level of service combined with market leading financial solutions to our corporate and retail customers.
COMPLIANCE
&
AML
OFFICER
A vacancy now exits for Compliance & AML officer in Nuku'alofa, Tonga. Reporting to the Country Head, the purpose of the role is to assist the maintenance of a robust and effective Compliance and AML framework throughout BSP. This role requires the incumbent to provide leadership, guidance and direction to promote effective compliance by BSP with the AML/ CTF policy and relevant country and industry regulations in their jurisdiction.
Key Tasks and Responsibilities:
Develop and maintain an AML/CTF issues and risk register for the Business Units.

Monitor ongoing risks through reviews, analysis and trend assessment and reporting of suspicious activity to the Regulator.

Maintain and provide oversight, guidance, direction and approval with respect to PEP management, including but not limited to; escalations, Central PEP Register maintenance and control management in line with the AML/CTF Policy and local laws and regulations..

Provide key feedback to both internal and external stakeholders, highlighting potential operation and business impacts resulting from new or amended AML/CTF regulation, legislation and policies.

Maintain relevant AML/CTF and Sanctions procedures and awareness training to assist Businesses to maintain appropriate local AML /CTF obligations in their registers.
Essential Qualifications, Professional/Skills and Experience:
Bachelor's Degree or higher.

Strong presentation, communication and interpersonal skills.

Knowledge of banking products and services.

Detailed understanding of regulatory compliance including Policies & Procedures drafting skills..

2 years' experience in the industry, at least 1 of which have been spent in a compliance or risk management role.
Salary will be commensurate with skills and experience of the successful candidate.
If you think you have the appropriate skills and experiences to perform this role, please send your application and detailed CV to:
The Business Manager, Salesi Fineanganofo via email to SFineanganofo [at] bsp [dot] com [dot] pg
The successful applicant must:
Provide a copy of Police Clearance certificate issued within the last 12 months.
Only shortlisted applicants will be contacted for interviews.
Applications close on Friday 30th September, 2022.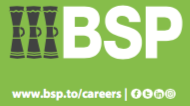 --
Matangi Tonga Online ref. #6885 Bank South Pacific - Tonga, 15-28 September 2022