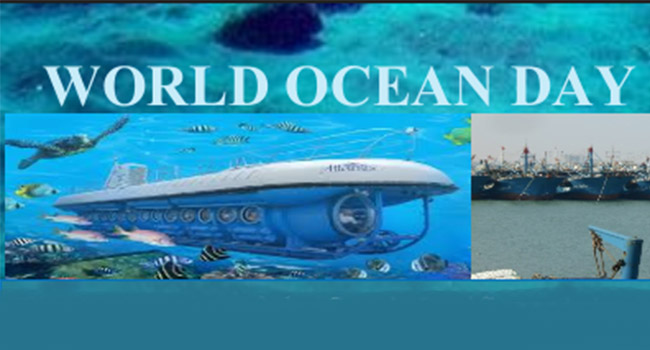 A two day educational webinar for World Ocean Day will be hosted tomorrow, 7 June, and on 9 June by Marine Studies, at the University of the South Pacific, Fiji.
The public may join into morning and afternoon sessions providing insight on why and how to conserve our oceans, and benefit from the blue economy while creating a livelihood.
Jack Dyer, PhD USP Lecturer in Marine Resources and Blue Economy, urged youth, university students, high schools, and the general public to join the discussion with experts in the field.
"The Discipline of Marine Studies are hosting an educational Day WEBINAR all about our beautiful oceans, its major threats, businesses that protect our oceans, opportunities, job prospects and how you can get involved to help save the planet and make a difference."
"I am looking at 7 June reaching out to youth - university/high schools/general public but there will be a second one with different speakers on 9 June - more technical but also community on developing ocean/blue economy/ecosystem conservation future," he stated.
The webinar will run from 09.00 – 16:30 Fiji ST.
ZOOM URL to join:
https://usp-fj.zoom.us/j/81666981286?pwd=dW5lNGdGaFRzdUFxYkloUTRwTitLdz09
Zoom Passcode     z8qJC%ppT