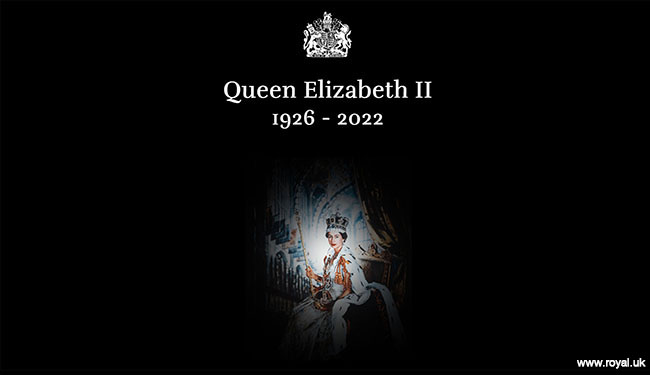 Queen Elizabeth II has died, Buckingham Palace announced this morning.
"The Queen died peacefully at Balmoral this afternoon," the official royal.uk website announced on Thursday 8 September 2022 (UK time).
"The King and The Queen Consort will remain at Balmoral this evening and will return to London tomorrow."
Changes are being made to the official website of the Royal Family with more details expected today.
Queen Elizabeth II, aged 96, was the United Kingdom's longest-serving monarch after reigning for 70 years.
On her death, her eldest son Charles, the former Prince of Wales, becomes King, and head of State for 14 Commonwealth realms.
The BBC reported this morning that all of the Queen's children had travelled to Balmoral, near Aberdeen, after doctors placed the Queen under medical supervision. Her grandson, Prince William is also there, with his brother Prince Harry, on his way.
"Her reign spanned 15 prime ministers starting with Winston Churchill, born in 1874, and including Liz Truss, born 101 years later in 1975, and appointed by the Queen earlier this week."
"She held weekly audiences with her prime minister throughout her reign.
"At Buckingham Palace in London, crowds awaiting updates on the Queen's condition began crying as they heard of her death. The Union flag on top of the palace was lowered to half-mast at 18:30 BST."  (6:30am Friday, Tonga time).
The Queen was born Elizabeth Alexandra Mary Windsor, in Mayfair, London, on 21 April 1926.
Elizabeth was crowned at Westminster Abbey on 2 June 1953, aged 27, in front of a then-record TV audience estimated at more than 20 million people.
She married her third cousin, Philip, Prince of Greece in 1947.
Their first son, Charles, was born in 1948, followed by Princess Anne, in 1950, Prince Andrew, in 1960, and Prince Edward, in 1964. Between them, they gave their parents eight grandchildren and 12 great-grandchildren.
https://www.bbc.com/news/uk-61585886
New Zealand
The new King becomes New Zealand's new Head of State immediately on the death of Queen Elizabeth II.
Earlier this morning, New Zealand Prime Minister Jacinda Ardern has expressed New Zealanders' deep sadness at the passing of Queen Elizabeth II, describing Her Majesty as a monarch with an unwavering sense of duty.
"I know that I speak for people across New Zealand in offering our deepest sympathy to members of the Royal Family at the passing of the Queen. To us she was a much admired and respected monarch, to them she was a mother and grandmother," Jacinda Ardern said.
"The Queen was a much loved and admired monarch... She was extraordinary."
"People throughout the world will be feeling an acute sense of loss at this time and New Zealanders most certainly share that grief. The Queen was a much respected constant through unprecedented global change.
New Zealand will hold a State Memorial Service. Flags will fly at half mast to mark Her Majesty's death.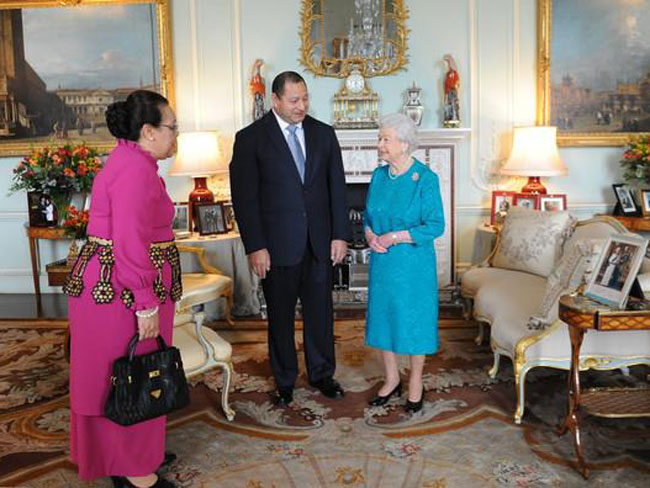 Tonga
Queen Elizabeth II had a special relationship with Tonga and Tonga's Royal Family after Queen Sālote Tupou III famously attended her coronation in London.
In 1953 Queen Elizabeth II made a special visit to Tonga. She laid a wreath at the cenotaph in Pangai Si'i, a small park that Queen Sālote had developed (now the site of the St George Government Building) and attended a feast at the Royal Palace in Nuku'alofa.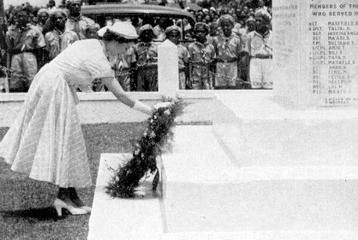 Further reading:
https://matangitonga.to/2018/04/05/bbc-journey-begins-tonga-queen-her-co...
https://matangitonga.to/2022/06/02/celebrating-platinum-jubilee-hm-queen...
https://matangitonga.to/2013/10/14/king-tupou-vi-meets-queen-elizabeth-ii
https://matangitonga.to/2012/05/21/king-and-queen-tonga-join-worlds-mona...