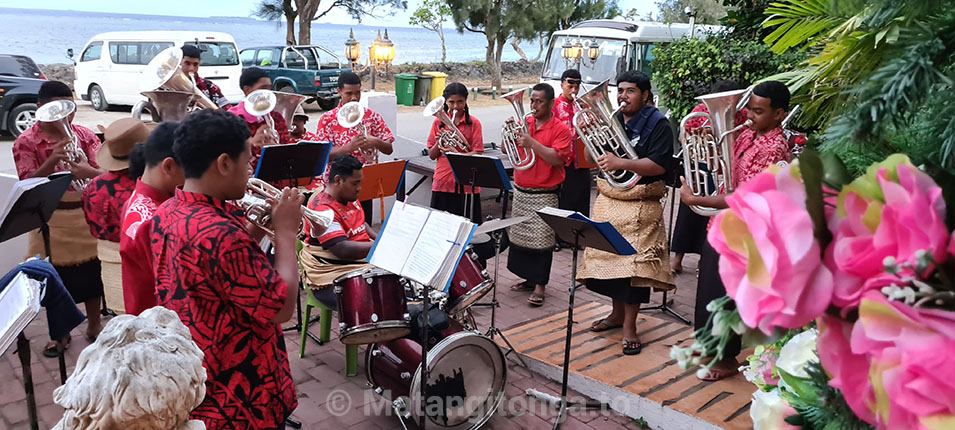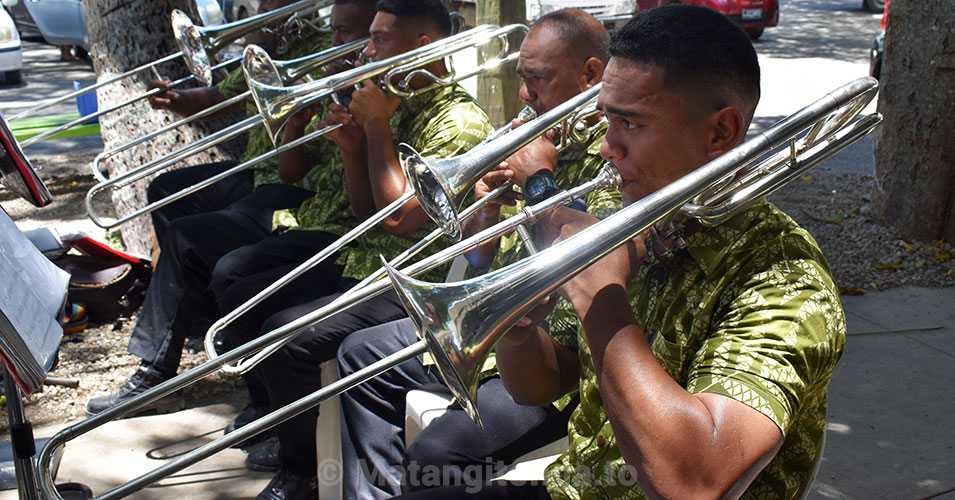 Festive bands played in Nuku'alofa, bringing welcome Christmas cheer to shoppers and holiday makers, despite the heat from the hot sun, today December 22, as Tonga approaches its second Christmas under border restrictions.
HMAF brass band played outside the BSP Bank in the Central Business District, while other brass and string bands played Christmas carols at various businesses and other venues in Nuku'alofa.
Traffic was busy in the Nuku'alofa CBD and last minute shoppers packed the seafront open-market on Vuna Road in Ma'ufanga, as vendors were out in full force selling everything from clothes, food and household essentials.
A combined youth brass band from Havelu entertained homes and businesses around town this evening, and delighted diners at Little Italy Restaurant on the waterfront, with a rendition of "Yellow BIrd" and other festive tunes.
Goverment offices except essential services are closed for the holidays to resume on January 3, 2022.
The maximum temperature was 31oC and minimum for tonight 25oC, according to the Tonga Meteorological Services weather forecast at 1pm.