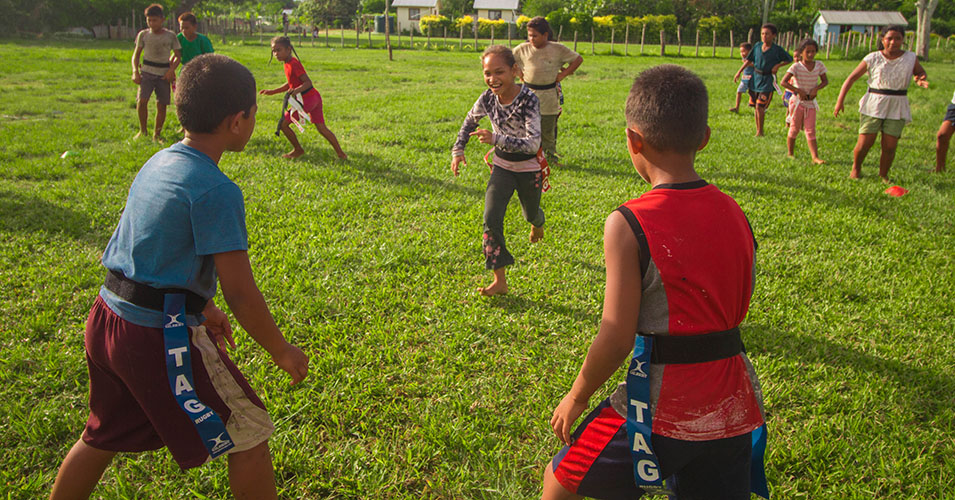 A Tag Tournament by Talitha Project will be held next week in Ha'apai aimed to increase young girls participation.
A community outreach program is being held this week to encourage youths to sign up for the tag tournment for girls and boys under 16 to be held on January 30 in Pangai.
Two women referees, Pesalini He'ehau and Ivamere Fatafehi with two Talitha representatives, Richie Taliauli (sports officer) and Alokoulu Ulukivaiola (media manager), are carrying out the community outreach program. They also supported a Ha'apai Rugby Tournament held last week.
Talitha Project Founder, Vanessa Heleta said today their Front Row Against Violence (FRAV) aims to empower girls in Tonga to have equal access to opportunities, and live free from all forms of violence.
A second outcome of FRAV is to increase participation and access of women and girls in rugby to more opportunities, including decision-making roles.
The activity in Haapai is part of rolling out the implementation of FRAV program to deliver a transformative approach taken to promote gender equality and prevention of violence against women and girls at community level.
"Women, girls, men and boys in target communities demonstrate changed attitudes on gender equality and violence against women and girls," she said.
Talitha aims to develop women's rugby in Ha'apai by building close relationships with Haapai Rugby Union, schools and communities.
FRAV is under a partnership program funded by EU, Australian Aid and New Zealand Aid and UN WOMEN.