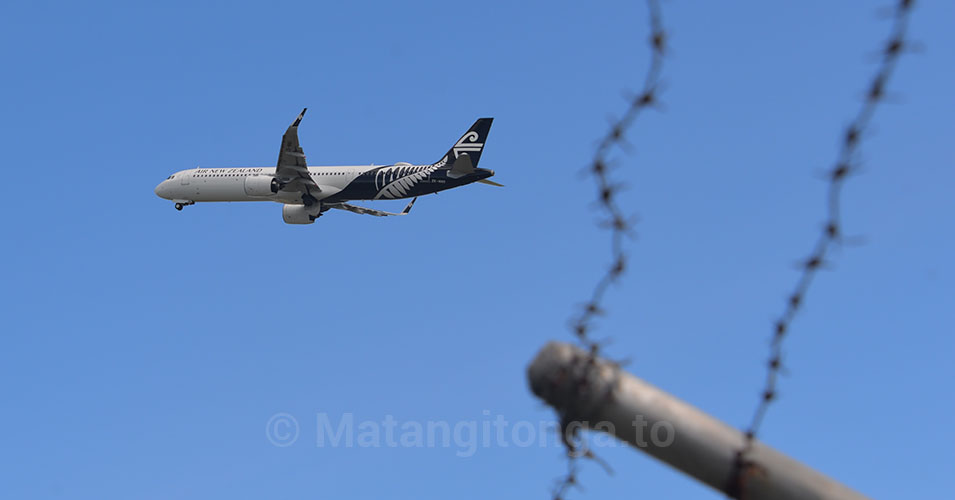 Tonga's Ministry of Tourism has confirmed today that government is planning for the first repatriation flight of 50 Tongans "after next week as a start".
Tourism CEO Sione Finau Moala-Mafi told Matangi Tonga this morning that "the plan that has been announced that the first 50 pax will be in 3 weeks from last Friday if everything is going as planned".
He also said that a drill will be conducted at mid-day today "for all staff involved in the repatriation, from the Airport all the way to the accommodation facilities".
Plan for some Tongans
The newsletter explained that the opportunity "for some Tongans to return home" was according to a plan that was submitted to Cabinet. The planning was done by "the National Emergency Management Committee working together with the Ministry of Health".
The plan was aimed at keeping Tongans safe from CoViD-19 by following the procedures for those who are returning from abroad.
The statement from Tourism also said "At the same time, the quarantine facilities and trained personnel including the Medical Team, Customs, Security Enforcement Team, Police Enforcement, immigration and hotel staff are ready".
CEO of MEIDECC Paula Ma'u is the Secretary for the National Taskforce.
The Tanoa Hotel in Nuku'alofa confirmed this morning that they are included in the drill.
Repatriation Registry
Meanwhile the Air New Zealand office in Nuku'alofa said that any passengers wanting to come to Tonga now have to go through the Tongan Government and fill out an application form on the repatriation registry.
The Tongan Government will control who comes on the flight.
Tonga to Auckland travel
Meanwhile, weekly cargo flights from Auckland to Tonga are scheduled by Air New Zealand. Passengers are already carried on the return flight from Tonga to Auckland and tickets may be booked on the Air New Zealand website, by searching for one way flights from Tonga to Auckland.
One-way passenger flights listed from Fua'amotu, Tonga to Auckland
Thursday 18 June departs 2:35pm
Thursday 25 June departs 2:35pm
Wednesday 1 July departs 2:35pm
Wednesday 8 July departs 2:35pm
Wednesday 15 July departs 2:35pm
Wednesday 22 July departs 2:35pm
The cargo flights will continue on a weekly basis, while diversion orders for other days and airlines remain in force.