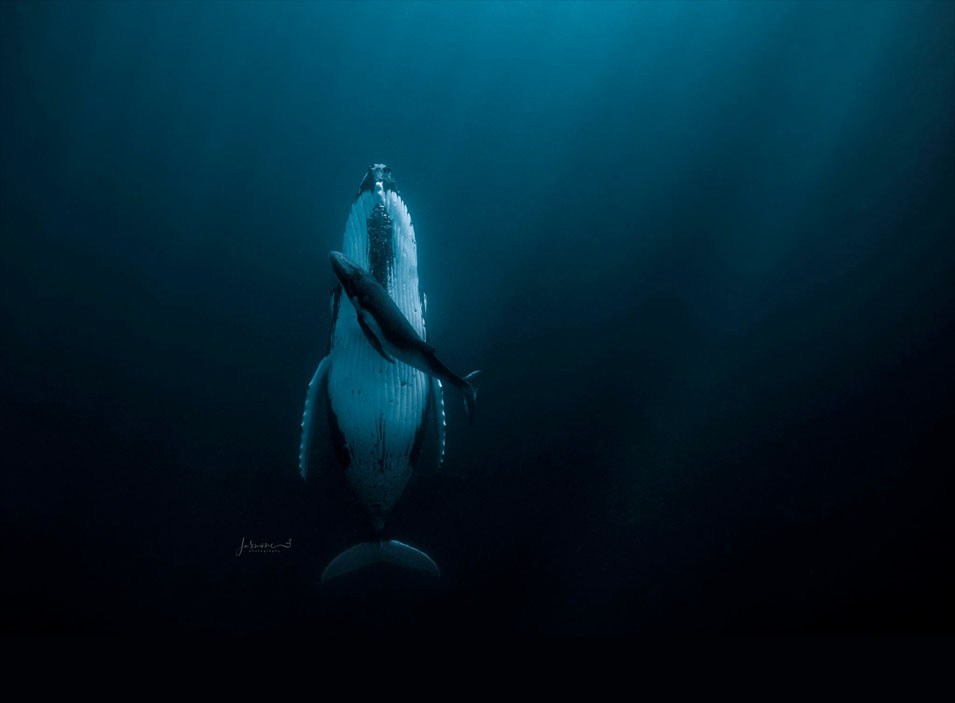 By Eleanor Gee
Australian ocean photographer, Jasmine Carey, has won the Grand Prize of USD$120,000 in the HIPA International Photography Award for her photo of a humpback whale mother sleeping beside her two-week-old calf, which was taken in Vava'u, Tonga last year.
The Grand Prize winner was announced this week for the Hamdan bin Mohammed bin Rashid Al Maktoum International Photography Award (HIPA), in its ninth season of competition with this year's theme 'Water'.
The winning photo shows an amazing moment of the humpback whale in a perfectly vertical position with her calf.
Jasmine shared her photo with Matangi Tonga today and said that she was happy that the Tongan community may enjoy the image. "I'm so excited to be the first woman to attain the prize," she said.
She also shared the story of her photo that was submitted with her entry and described the scene while in the ocean in Vava'u ready for the shoot:
"The rain today fell rhythmically in a soothing pitter-patter on the water's surface, gently lulling a mother and her calf into a very relaxed and comforting sleep.

"As we floated and watched into the deep, the sound of the rhythm faded just a little and the ocean calmed just enough for tranquil pair to rise up, meeting the light rays just starting to break through the surface.

"LittleZai pictured here with his mother, is no more than 2 weeks old. His folds still noticeable, his complexion still smooth and velvety. His dorsal, pectorals and fins not yet grown into and his belly the purest of white."
Jasmine described the mother as 'stunning', with "the darkest of velvety grey tones with also a pure white underside."
"Angelically she rested. With open arms she was perfectly vertical, her underside exposed. She looked so vulnerable, yet she was relaxed. So poised, So nourished, cushioned and strengthened by the water that embraced her and will forever embrace, support and enrich them."
"Little Zai snuggled her - rubbing ever so gently along her nose and belly, familiarising himself with each of her dimples and each of her bumps".


"Every so often he would blow her a small delicate trickle of bubble kisses, and follow their sparkly trail up for a breath. Every so often he would look over to us curiously, but he knew, as we knew, it was Mother and Me time."
Global audience
The winning photo has gained worldwide publicity raising Tonga's profile for whale watching and swimming activities.
Other winners of sub-categories under the award such as water, portfolio (story telling), general, mobile photography, and special awards, also won prize money ranging from $4,000 to $24,000.
HIPA Secretary General, Ali bin Thalith, a professional documentary film photographer, said "Water' is man's oldest friend on the planet.
"All the inhabitants of Earth know water, but some fear it. The relationship of a fisherman with water is not like that of someone who does not know how to swim. It is completely different from the relationship of the scientific researcher, who is concerned about the frightening acceleration of the melting icebergs underwater."
'We watch today how the creators of the world see water through their lenses; Water, the major issue that concerns us all, and touches our lives and the survival of our planet."
The Hamdan bin Mohammed bin Rashid Al Maktoum International Photography Award (HIPA) is an international photography award established in Dubai, the United Arab Emirates, and encourages and spreads the culture of photography across the world.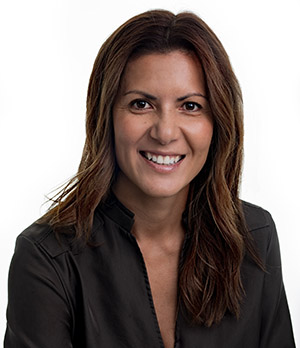 A SCUBA diver since 2005, Jasmine has dived across the Indo–Pacific. Her passion for whales sees her spend the southern winter with breeding humpbacks in the tropical waters off Tonga, and the northern winter encountering orcas and humpbacks feeding in the Norwegian fjords. More of her Tongan photographs can be viewed at https://jasminecarey.com.au/