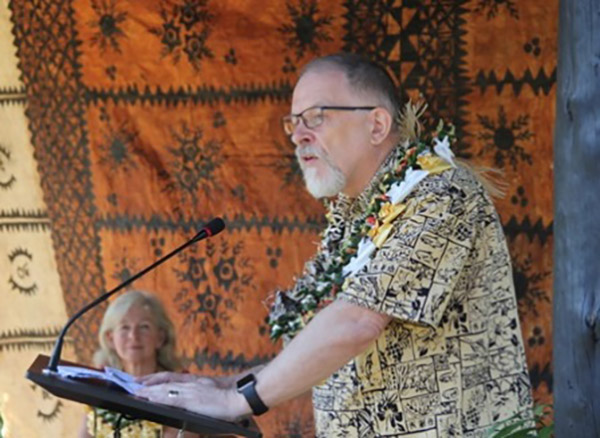 Professor Derrick Armstrong has been appointed to act as University of the South Pacific Vice-Chancellor and President, the University announced yesterday, while an independent investigation is held into into alleged material misconduct of the suspended USP VC and President Professor Pal Ahluwalia.
Professor Armstrong, Deputy Vice-Chancellor Research, International and Innovation has been with the university since 2016.
Professor Ahluwalia was appointed to the USP role in 2018.
The USP stated that Professor Armstrong had been appointed to act as Vice-Chancellor and President until the outcome of the Investigation is determined.
Meanwhile, Aloma Johansson, the Deputy Pro-Chancellor of the USP Council stated yesterday that the Executive Committee of Council, which meets to decide important issues facing the University between Council meetings, had met in a special session on Monday 8 June.
"The agenda included papers related to alleged material misconduct by the Vice-Chancellor and Prsident Professor Pal Ahluwalia."
The committee had resolved that the independent investigation into the allegations be conducted. Prof Ahluwalia was suspended and an Acting Vice-Chancellor and President to be appointed in the interim to manage the affairs of the University.