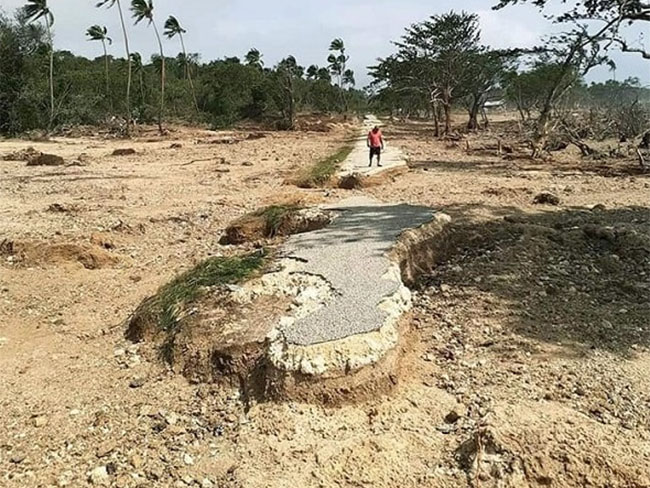 The body of a man, found floating on the shoreline of 'Eua after it was struck by Cyclone Harold on Thursday Morning, 9 April, had been washed out of a cemetery.
Authorities stated that the man had been recently buried at a cemetery on the coastline, and was not a victim of the cyclone.
Paula Ma'u CEO of MEIDECC, the ministry responsible for Disaster Management, stated today that high waves from Cyclone Harold crashed onto the cemetery and carried the body into the sea.
However, the family of the dead had recovered the body and the man had been put to rest.
There were no deaths in Tonga reported due to the cyclone.
'Eua impact
The island of 'Eua suffered the greatest impact from TC Harold according to an initial report from the National Emergency Management Office (NEMO), the Director of NEMO Mr Mafua Maka reported yesterday, on their website.
"The wharf has suffered serious damage and the road connecting 'Ohonua to Tufuvai village has been completely destroyed. The electricity is cut off throughout the island and a number of houses thatched roofs had damaged or blown away."
He said that a total of 180 people in 'Eua moved to 11 evacuation centres across the island during the cyclone.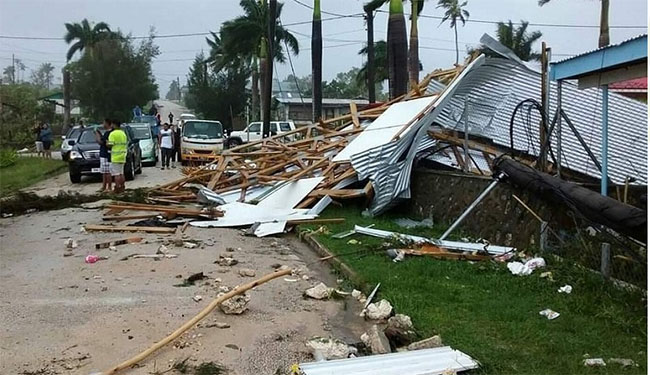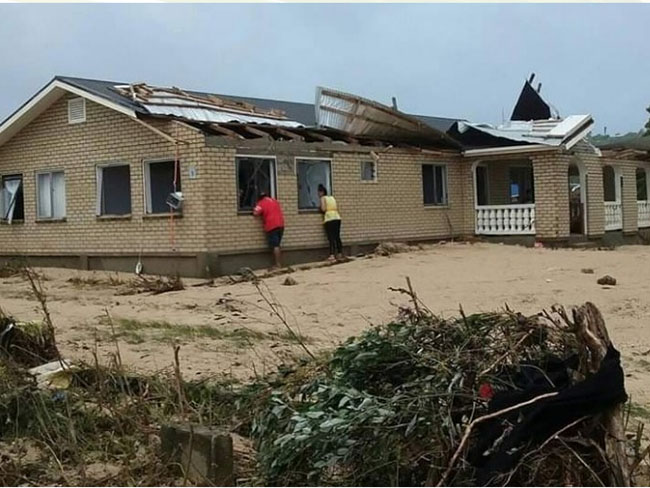 Ha'apai's main wharf in Pangai, Foa causeway and the road in Holopeka were also damaged by the cyclone.
NEMO teams are continuing their assessment, before a full report is released.
Tonga Met
Tonga Meteorological Services today said there was a very low chance of further cyclones forming in the Tonga region over the next week.
The weather is forecast to be mainly fine with little or no rain for the Easter holiday, in Tongatapu, Ha'apai and Vava'u, while some rain is forecast for the Niuas.
See also, Severe Tropical Cyclone Harold:
Swimming inside the house
TC Harold demolishes Sunset Coast beach resorts
No lives lost during Severe TC Harold
Extreme high tide warning for Tonga as cyclone coincides with king tide and supermoon