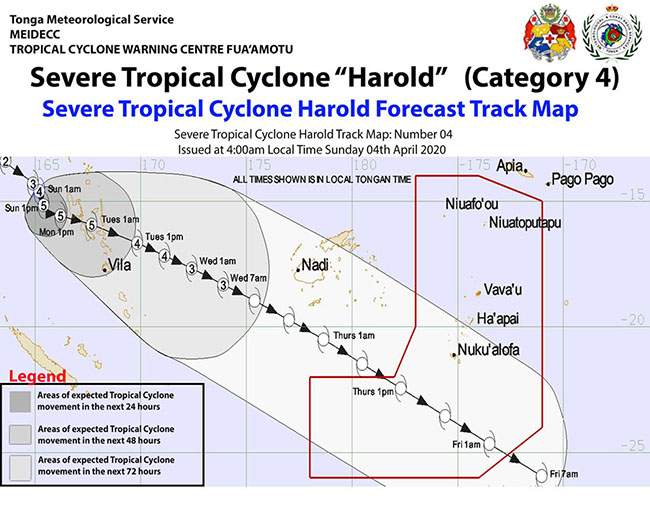 Severe Tropical Cyclone (TC) "Harold" (Category 4) was located near latitude 14.7 South and Longitude 165.2 East, or about 155 km West of Espiritu Santo, Vanuatu at about 03:00am local time this morning, Sunday.
The cyclone has average winds of 90-95 knots (166 - 175km/hr) near its center and is moving Southeast (5km/hr).
TC Harold is expected to into a Category 5 System in the next 6 to 12 hours.
On its current forecast track, TC Harold it is NOT expected to affect Tonga in the next 72 hours (next 3 days) but may pose a threat to Tonga between Wednesday to Friday this next week (8-10 April 2020).