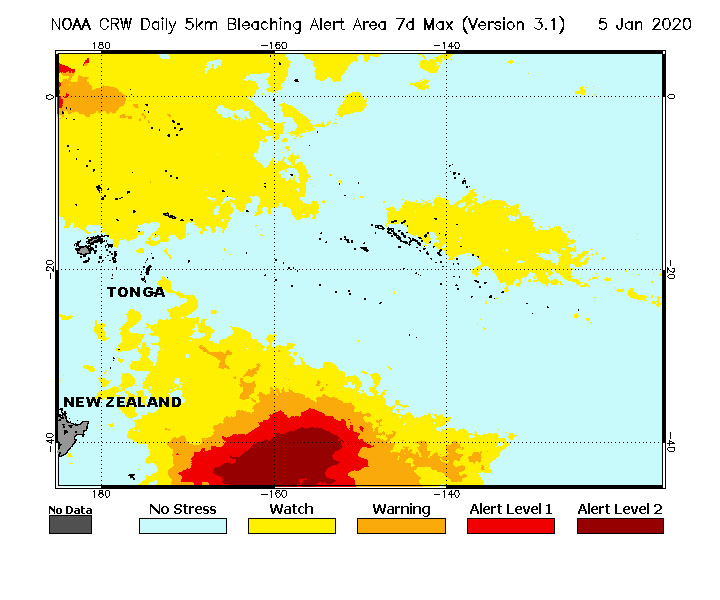 An unusual and significant marine heatwave, covering a large area of the Pacific Ocean to the east of New Zealand and far south-east of Tonga, is developing with sea surface temperatures 4 – 6 C degrees warmer than average, and catching the attention of international ocean observers.
According to sea surface charts, the average sea surface temperatures in the area are normally around 15 C degrees, a big difference from the current temperature of the area which is now measured at around 20 C degrees. 
Thermal imaging from the US National Oceanic and Atmospheric Administration shows the heatwave covering over 400,000 square miles of Pacific ocean, and which has been growing since early December last month.
New Zealand's National Institute of Water and Atmospheric Research has attributed the phenomenon to lower than average winds and sunnier skies in the area. However, the high temperature increase is being described as highly unusual and is attracting attention with ocean observatories around the world reporting the abnormality.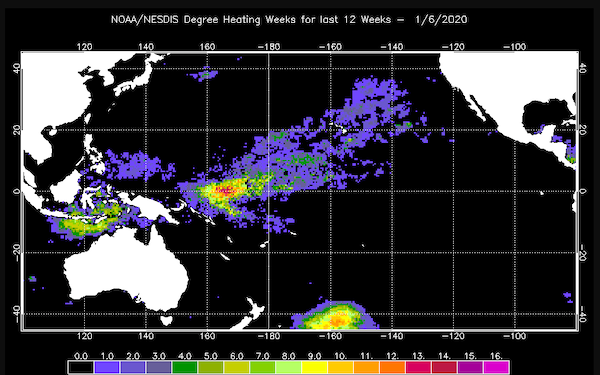 - By Finau Fonua.