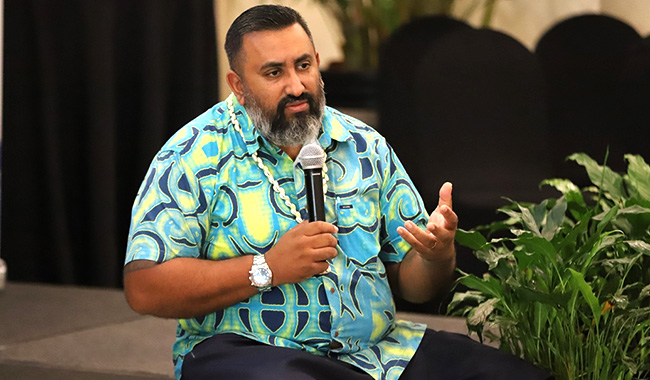 Pacific Islands leaders who are in Madrid, Spain for the UN Climate Conference - COP25 Climate Conference, December 2-13, have voiced their concerns over a drive by their big neighbour Australia, under Prime Minister Scott Morrison, to boost its coal mining industry, Greenpeace Australia reported.
In the Pacific context, a neighbour does not confine to simply someone living next door as of the Western understanding of neighbour. Being a neighbour in the Pacific carries profound responsibilities. "You are culturally and traditionally obligated to look after your neighbour and vice versa".
During a panel discussion on 10 December on the theme, "What without my Neighbour", featuring the General Secretary of the Pacific Council of Churches, Rev. James Bhagwan, the former Prime Minister of Tuvalu, Enele Sopoanga, the former President of Piribati, Anote Tong, and a Marshall Islands Climate Envoy, Kathy Jetnil Kijioner, a poet and the daughter of the Marshall Islands President.
Rev. James Bhagwan expressed his dismay with the decision by the Australian Government to boost its coal mining industry.
"As much as I love him [Scott Morrison] as a Christian brother, each lump of coal represents a nail in our coffins and to our crosses," said Rev. Bhagwan.
"So the question is, who really is our neighbour in the geopolitical context of climate change?"
He told the audience that when Pacific nations were facing obliteration "we're hearing words like 'come and pick our fruit'. That's not very loving as a neighbour," he said, referring to comments by Australian Deputy Prime Minister Michael McCommack, suggesting that even if Pacific Islanders homes were swallowed up by rising sea levels, they would survive because they could come to Australia to work in the agriculture sector as fruit pickers.
Ms Jetnil Kijiner said it was disappointing that less-developed nations and small islands states, that had made virtually no contribution to the climate crisis, were leading the response and decried the lack of ambition on display from the major polluters, singling out Australia.
Sopoaga was also critical saying that Australia's commitment to climate action was not reflective of what the Pacific needed.