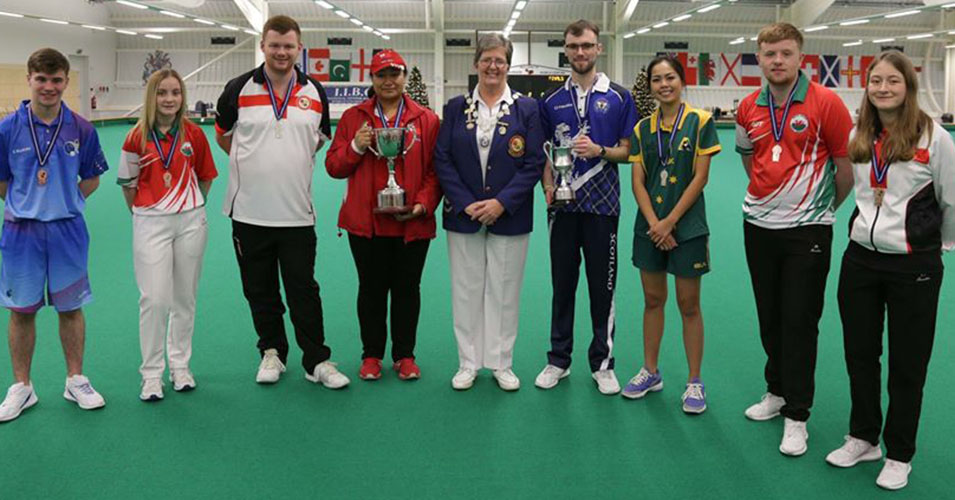 Tongan representative international lawn bowler, Paris Baker, has caused a huge upset in the sport of indoor bowls, winning the World Junior (Under-25) Indoor Bowls Championships held at West Denton, England, last week. The remarkable achievement comes months after she won bronze for Tonga at the Pacific Games in Samoa.
Baker was one of 20 international representatives from all over the world. She won all of her singles matches, including against competitors from indoor bowls powerhouse nations England, New Zealand and Australia.
The International Indoor Bowls Council (IIBC) announced that "Paris Baker wins the first ever World title for Tonga after triumphing in the final against Jessica Srisamruaybai (Australia). Paris won the match 5-10, 7-4, 1-0."
The IIBC noted, "She finishes an outstanding week of play with a Gold Medal in the singles and a Silver Medal in the Pairs."
Paris defeated Natasha Russell (New Zealand) in the quarter finals, Nicole Rodgers (England) in the semi-finals, and Jessica Srisamruaybai (Australia) in the final.
Commenting after her U25 world wide win, Paris told IIBC : "I don't think it's really hit me at the moment I'm just so overwhelmed and happy."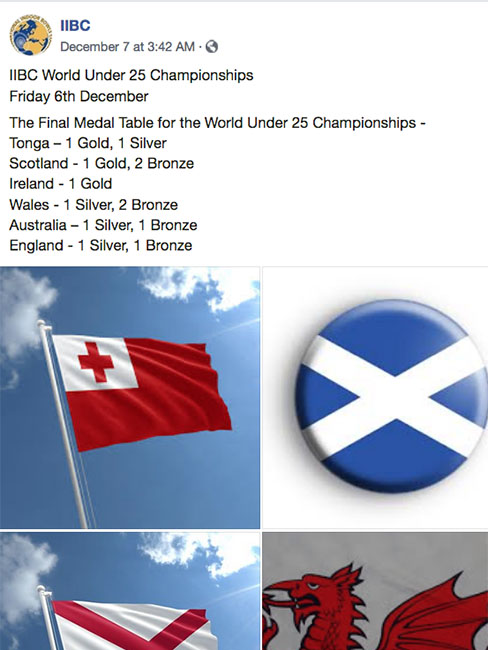 In Tonga her achievement was praised by TASANOC (Tonga Sports Association and National Olympic Committee) today.
"It was the first time for a Tongan let alone a Pacific islander, to achieve such an accolade, in particular in women's sports", stated TASANOC.
Her triumph at the world championship was also applauded by Bowls New Zealand. "Congratulations to Bowls North Harbour's Paris Baker - overnight becoming the World U25 Ladies' Singles Champion and securing Tonga's first ever world title."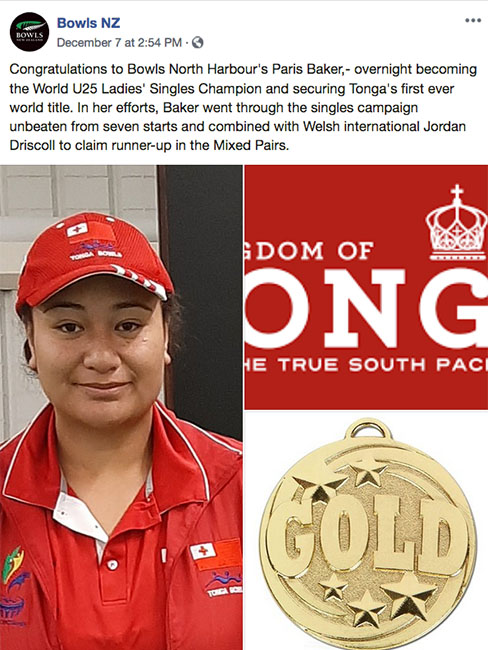 Paris, as a junior bowler, was trained by the New Zealand development squad, after her talent was recognised. In early 2018 at the age of 19 she won the New Zealand national women's under under 21 bowls singles title in Wellington, and later the same year won the Auckland Bowls Women's Premier Open Singles.
Her club North Harbour reported that Paris was encouraged to take up bowling by her father Dave Makasini, as a young teen. She is a former pupil of Mt Roskill Grammar, who has excelled in several other sports, notably netball, softball and rugby. Success in the NZ national under 18s in 2016 ensured that bowls would become her primary sporting option.
Her mental strength was noted by coaches who have been amazed at her ability to dig deep and come back and win from difficult positions.
Paris was reported to be now studying at Auckland University doing a double major in English and criminology.