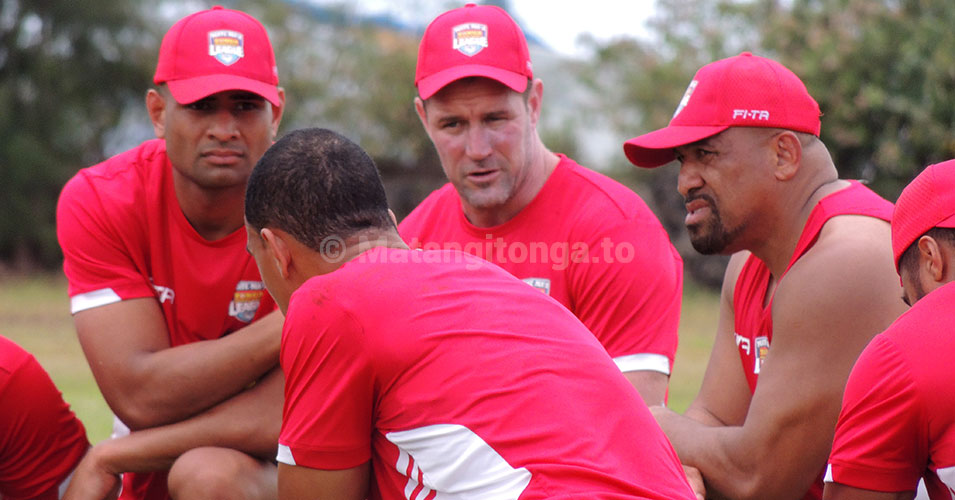 The Tonga National Rugby League Board (TNRLB) has split with Mate Ma'a Tonga Coach Kristian Woolf.
The board announced at a press conference in Nuku'alofa this afternoon that Woolf was "let go" on Wednesday 4 September, when they notified him.
Chairman George Koloamatangi said it was not an easy decision but it was done because there were a number of issues the board and Woolf could not agree on.
"Things like looking for sponsorship and managing the team, negotiating with sponsors. But that is the responsibility of the home federation [TNRLB]."
He said these responsibilities were handled previously by Woolf before the new board was selected earlier this year.
The board had not heard back from Woolf after "letting him go" although they said they had been trying to contact him [to confirm that he got the message].
"We will be contacting the players this afternoon," George said. "We still want them to play for Tonga. But it's their choice."
"I will be flying to Australia next week to meet with the players."
The board confirmed although they had appointed former Gold Coast coach Garth Brennan as the MMT coach for the World Cup 9s, they were willing to keep Woolf on as coach for the two test matches against Great Britain and Australia. But since parting ways, Brennan would most probably take over.
Unhappy
Meanwhile according to the NRL website, MMT players are reported to consider boycotting upcoming games over the issue.
Outspoken former player and official John Hopoate said on social media that they wanted the interim TNRL board to hold an election to vote the chairman, George Koloamatangi and secretary William Edwards out.
"If this interim board think they can come in and do this after all the hard work we have done to get the players to play for Tonga and to stay loyal to us they got another thing coming."
"Just finished speaking with the players and they are all getting letters done up now. But if this board is still the board during the 9s and the 2 test at the end of the year and as a spokesman for the players we will NOT be taking part in any of the games."
He said the players were also thinking of making themselves available for Australia and New Zealand.
Mate Ma'a Tonga with Kristian Woolf as coach reached the semi-finals at the Rugby League World Cup in 2017, the highest achievement ever reached by a Tongan Rugby League Team.