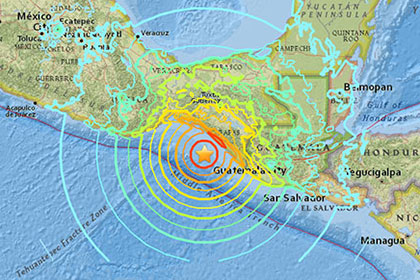 The tsunami threat from the M8.2 Chiapas, Mexico earthquake last night has now largely passed for Tonga.
Based on tide gauge readings, a tsunami wave of less than 0.1M was recorded at Nuku'alofa Tide gauge at about 08:15am this morning. 
Tonga Met has cancelled the Tsunami Marine Warning previously in force for Tonga, stating, "Due to the tsunami wave being less than one foot it is expected that this tsunami no longer poses a threat to Tonga. ... Ocean currents however around Marine Coastal Areas may be strong and erratic and special caution should be exercised."
Tonga has only one tidal guage which is located at Nuku'alofa.
Tsunami observations
The  Pacific Tsunami Warning Center at Ewa Beach Hawaii, in their final Tsunami Threat Message issued this morning (1826UTCSep8) reported wave recordings from the eastern Pacific islands and Samoa, and other areas. The maximum tsunami height measured at Apia this morning was .22m (0.7ft).
Tsunami wave observations were made from coastal and/or deep-ocean sea level gauges at the indicated locations. The maximum tsunami height is measured with respect to the normal tide level.