By Finau Fonua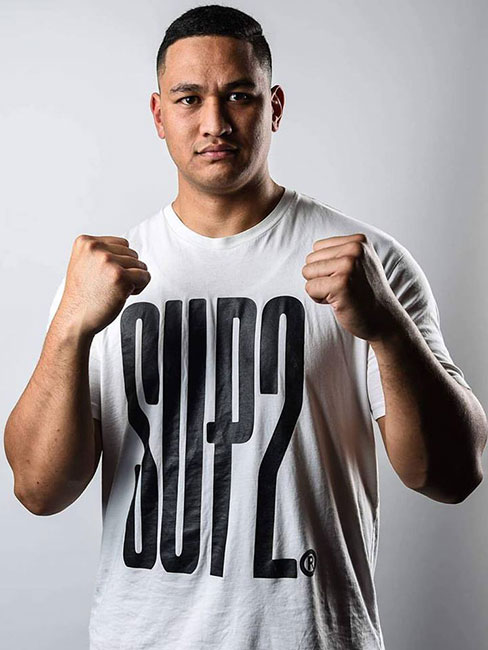 Junior Fa (Uaine Fa Jnr.) has won his 12th pro-fight after defeating veteran Australian boxer Hunter Sam by unanimous decision at the ABA stadium in Auckland last night. Junior Fa now holds an undefeated record of 12 wins with 7 coming way by knockout.
Hunter Sam, a former Australian champion, proved to be a difficult opponent and played hard-to-get throughout the fight.
Junior Fa said following the fight "The thing with boxing, it's a lot to do with the head, and I kind of felt like I should be shooting but I held on just a bit more, so I have to go back home (and) re-watch the tape."
The Fa vs Sam bout was the main event of the "Indian Motorcycle Fight Night" organized by New Zealand boxing legend Shane Cameron. The fight night featured several pro-bouts.
The only knockout of the night was produced by 22-year-old Tongan cruiserweight Panuve Helu (8 wins – 1 loss) who defeated Sivan Hermez via a first-round stoppage.
Since making his pro-debut last year, Junior Fa, has quickly climbed up the boxing ladder. The 27-year-old is an accomplished amateur boxer, twice defeating current WBO heavyweight champion Joseph Parker and winning a bronze medal for Tonga at the 2010 Commonwealth Games.