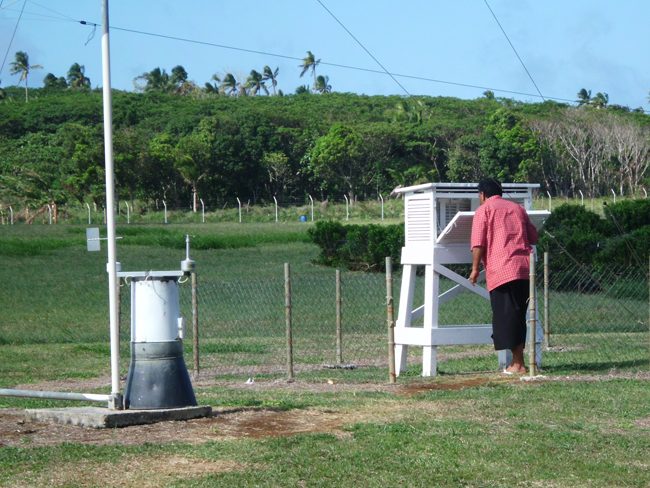 With Tonga currently experiencing El Nino's drier and cooler weather there is a need for people to conserve water and use it wisely, advises Tonga's Meteorological and Coast Radio Services.
The Director of the Meteorological Services 'Ofa Fa'anunu said people need to know what to expect and what to do during El Nino.
"We are trying to look more into the impact and what people can do to prepare instead of talking too much into what is El Nino."
'Ofa said it is important for people to first conserve water, use it wisely and collect as much rain water as possible.
He said to be careful when lighting fires to avoid bush fires while advising fishermen to plan other fishing activities because tuna stocks could potentially decrease.
People need to be aware of the effects of El Nino weather patterns and prepare by:
Planting drought resistant crops and prepare to preserve excess because there is a chance that fruit trees will fruit heavily
Prepare for possible increase in cyclone activity for the next cyclone season
Care for grazing livestock due to expected dry conditions
Irrigate crops responsibly
Apply crop mulching to maintain soil moisture
Keep warm as night temperatures are expected to be colder than usual
El Nino is the movement of warm ocean water from the north of Australia to South American crossing the Pacific Islands every three to seven years, changes the weather patterns in many countries.
For Tonga, El Nino usually brings cooler nighttime temperatures from May to October, less rainfall from November to April and more cyclones than usual.
In May this year, drought conditions was experienced throughout Tonga and drought warnings was in force for all of Tonga. Drier than normal conditions was also expected in the next six-months.